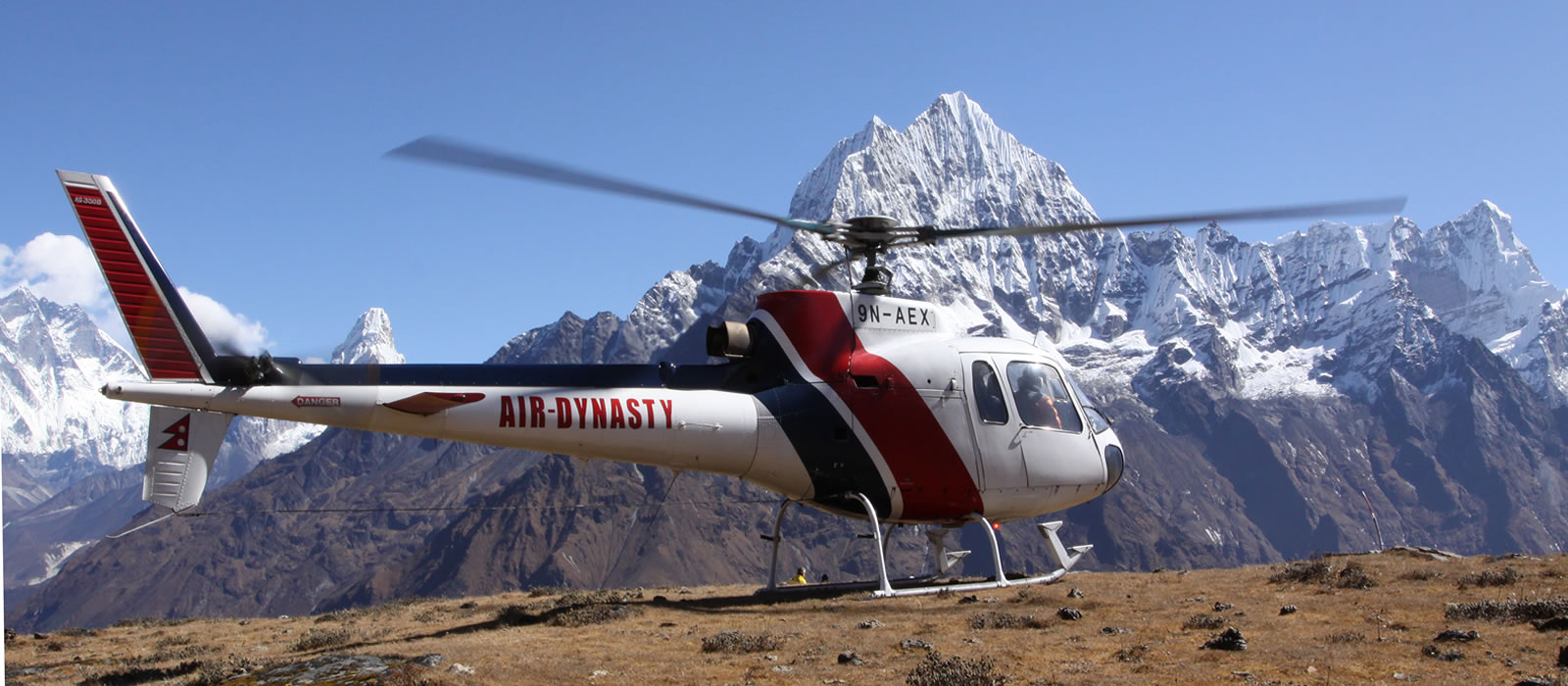 Heli Tour
"Join our electrifying Heli Tours and get a first-hand experience of witnessing the stunning landscapes of Nepal."
There's so much to be discovered and relished upon in the beautiful nation of Nepal. Either it may be the gleaming snow-capped Himalayan mountains or the lush verdant forests of Terai where thriving wild flora and fauna make it a paradise for nature lovers. Nepal simply won't hold back when it comes to travel.
Like many countries, Nepal has its own unique miscellaneous diversity of charming tour and travel destinations which exist perfectly together with flawless harmony of nature and culture. Due to which many travelers visit Nepal in flocks of huge numbers just to get a glimpse of Nepal's eccentric sites. And to visit or explore these sites, you can find many alternative options of transportation. But if you truly are an individual with a hunger and passion for traveling exquisitely then you would more likely to enjoy our thought-provoking Heli Tour packages which solely are designed to give travelers a high-flying moment worth their lifetime. One of the added benefit of traveling like this is that it saves you an awful lot of time and physical effort. This can help you do a bunch of other adventure activities in a short amount of time. By joining our Heli Tours, you can effortlessly view the legendary northern Himalayas up front without spending days in trekking, watch the hectic city life of the Kathmandu valley along with its numerous valuable UNESCO World Heritage Sites and come across the subtle lowlands of southern Terai to explore the dense humid forests where abundant wildlife flourish verdantly.
Don't wait any longer, just take a look at our Heli Tour packages listed below and pick one to go for a dreamlike venture through the Nepalese skyline with us.