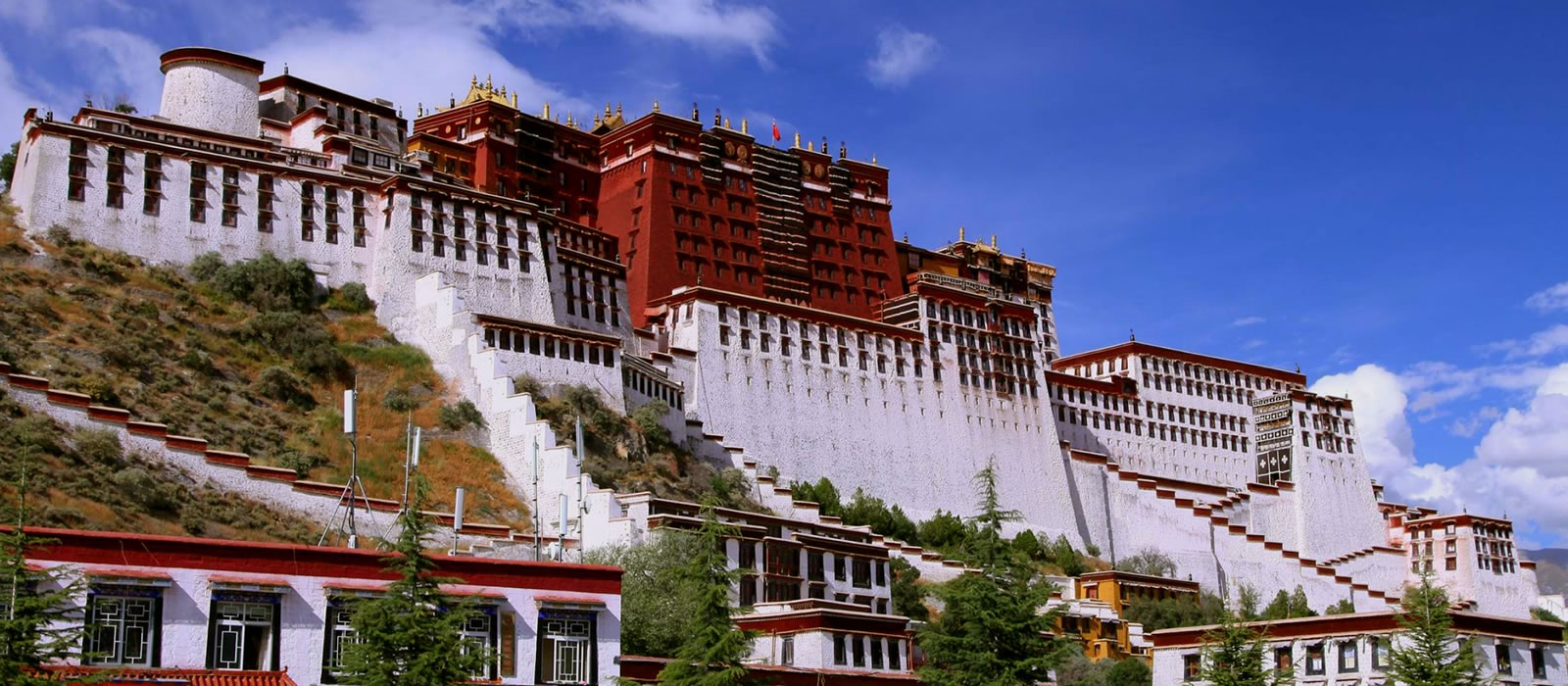 Tibet
Publicly and famously known as the "Roof of the World", Tibet is situated high in the arid wilderness of the Himalayan Mountains to the south-west of China and also is bordered by India, Nepal, Burma and Bhutan.
Originally Tibet is made up of high soaring peaks and glaciers at high elevations, making it the world's largest plateau surrounded majorly by the Himalayan mountain ranges. Despite having strict restrictions, if you traverse around this arid landscape you shall have an amazing experience with its serene and isolated regions unscathed by our modern progress. Consisting of some of the holiest and respected pilgrimage sites in the world, Tibet is a place of immense religious harmony preserved since ages. Hence, devotees of many cultures and religions come upon this nation for various kinds of religious tours. Discover rich Tibetan art and paintings, delicious culinary cuisines with exotic landscape and make your holiday a memorable one here in our Tibet tours.
Contact Himalayan Holyland Treks & Expedition and go on a virtuous tour in Tibet with us.