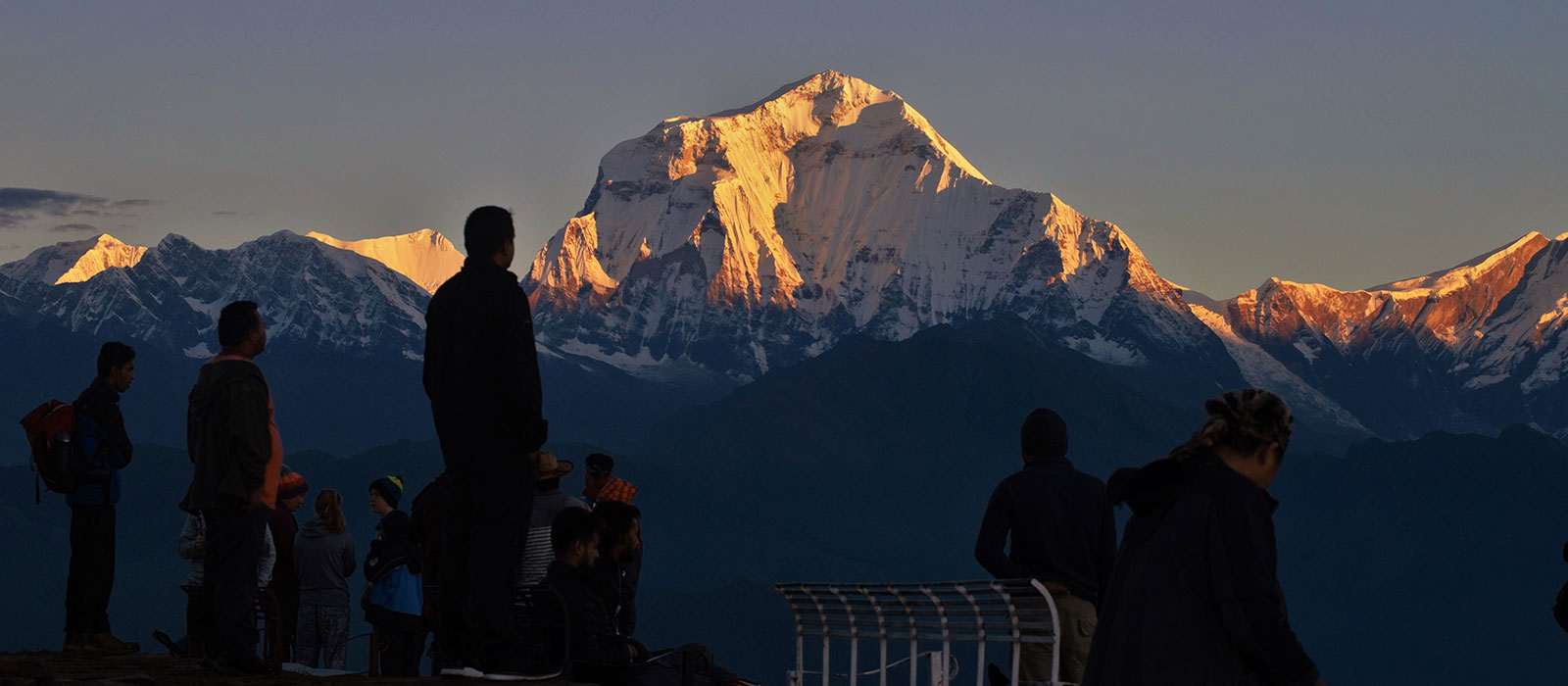 Annapurna Region
"Travelers are dreamers who turn desires into reality."
Annapurna region is located at the north western part of Nepal and presents you with the best trekking routes of Nepal that have been fulfilling the ultimate adventurous desires of trekkers and travelers from all around the world. Annapurna region offers the spectacular panoramic views of snow capped mountains like Annapurna Himalayan range, Mt. Machapuchare, Mt. Dhaulagiri along the other smaller and bigger peaks while passing through beautiful villages locally inhabited by Gurung, Magars and Brahimins. Trek starts from the naturally blessed scenic Pokhara city which takes us further towards Ghorepani, Poonhill, Ghandruk, Jomsom, Muktinath and finally ends at the Pokhara.
Annapurna region trekking can be defined as the perfect mix of local culture and nature. The blend of Hindu and Tibetan influenced culture and tradition can be discovered on the lower and higher elevations respectively. While embarking for the Annapurna region trekking you can get the chance to spot the beautiful local floras and faunas while passing through beautiful forests, terraced fields with the picture of grand Himalayas at the back drop. Annapurna region trekking can be embarked during all year around as the places like Manang and Mustang lies on the rain shadow area which receives very less rainfall. However, spring and autumn season are considered as the best season to embark in.
Annapurna region trekking comprises the strenuous trekking like Annapurna Base camp trek and Annapurna round trek to the less strenuous treks like Ghorepani poon hill trek and Royal trek. Pilgrimage treks like Jomsom Muktinath trek would certainly gives us the feeling of peace and tranquility. Therefore, you must be in good shape in order to embark for trekking in Annapurna region.
Feel free to check out our top featured trekking packages of Annapurna region below: