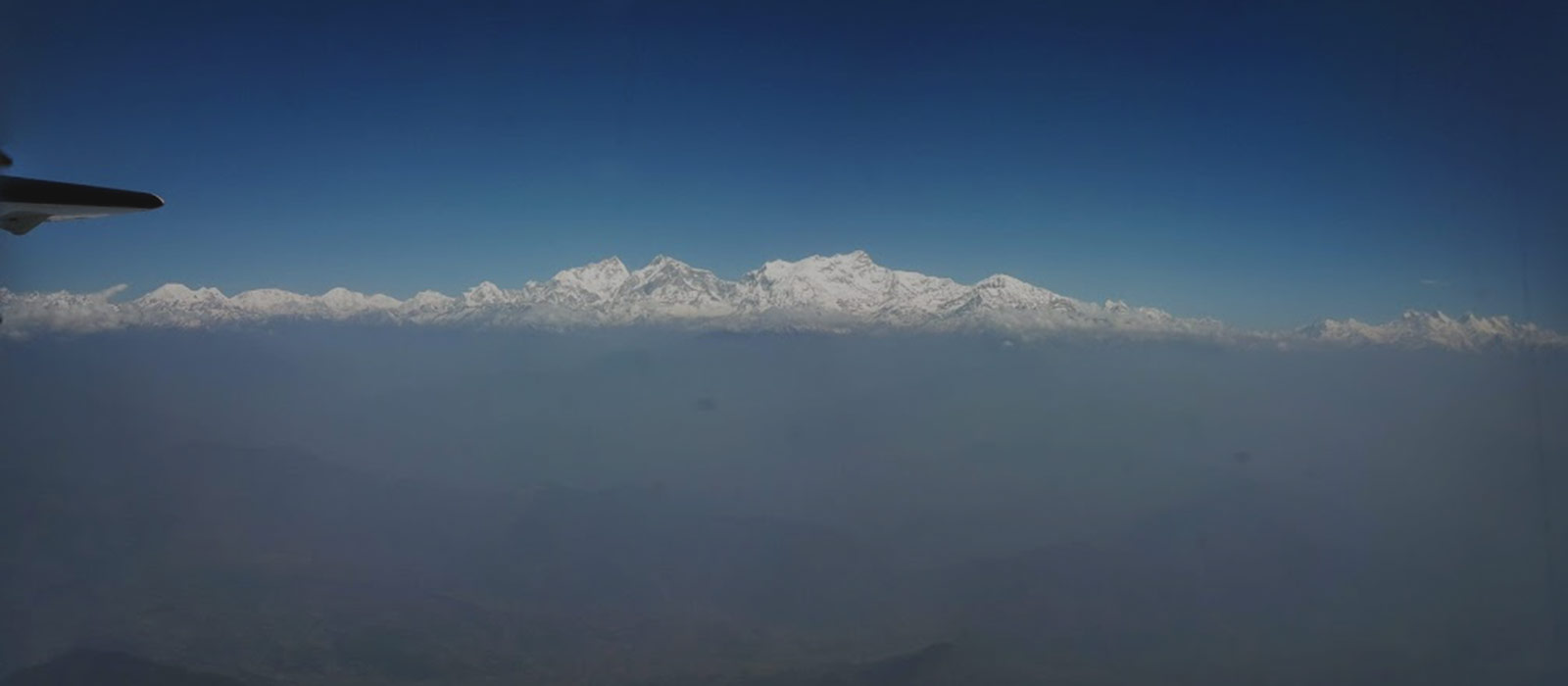 Mountain Flight
"Exploration is really the essence of the human spirit."
Like every adventure in Nepal, our Mountain Flight trip package is a standout trip which lets traveler observe and fall in love with the great Himalayan mountains as they fly ever close to the northern horizon.
Taking off on an early morning flight from Kathmandu city, we begin our thrilling 30-minute adventure and experience spectacular mountain scenery as fly through the clouds. As our aircraft lifts up, we head straight toward the eastern horizon where the famous Himalayas stand tall at soaring high altitude of over 8,000 meters. Forming a gigantic land structure, the Himalayas are one of the most spectacular gift of nature which attract thousands of travelers and wanderers from all over the globe. And being able to get close to the world's highest mountain -Mt. Everest, is a milestone that only some people accomplish during their lifetimes. Not just Mt. Everest but you even watch several other snowcapped mountains such as Mt. Makalu (8,463m), Mt. Lhotse (8,516m), Mt. Nuptse (7,855m), Mt. Amadablam (6,812m), Mt. Annapurna (8,091m), Mt. Manaslu (8,136m), Mt. Ganesh Himal (7,429m) and even Mt. Kanchenjunga (8,586m) So, to those who have always wanted to see the Himalayas up-close and personal with their own eyes, we offer them our all-inclusive Mountain Flight trip package which will take them high above the Nepalese skyline and help them achieve their dream of viewing the Himalayas without exerting any kind of physical pressure. By doing so, travelers can even save a lot of extra time which they can use to do bunch of other exhilarating adventure activities.
contact us today and go on a scenic Mountain Flight.
Flight time / Schedule: Every morning from 6:30 AM, 7:00 AM, 7:30 AM and 8:00 AM.
Flight Operation: Every day in the Morning time(all year round).
Best Season: September through May.
Flight duration: 01 hour only.