Everest Base Camp Trek Gear List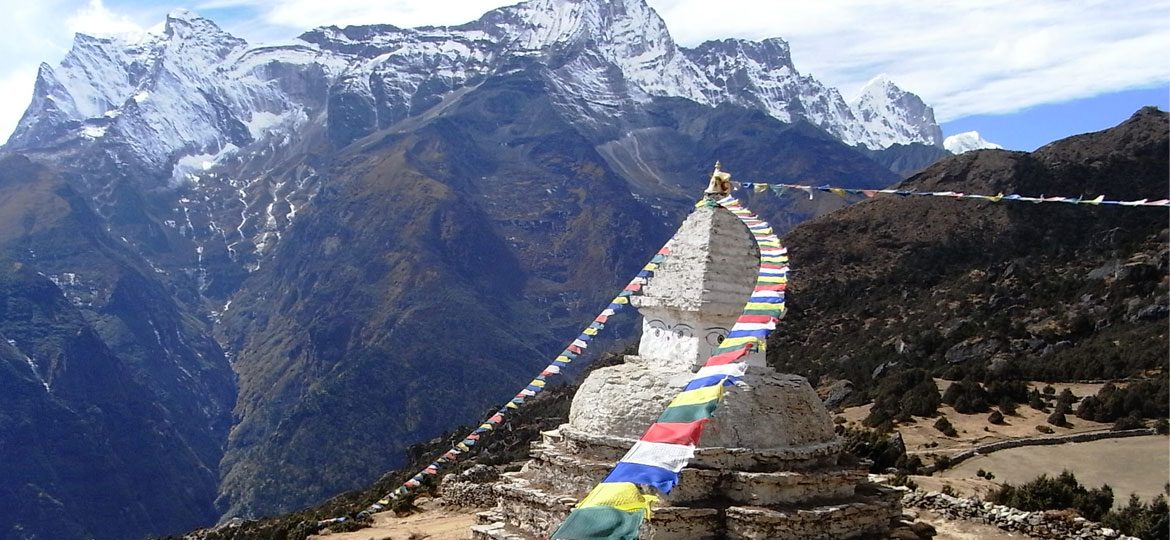 March 22, 2019
If you are contemplating to abound your traveling experience, Everest Base Camp Trek  is one of the most adventurous trekking ventures in Nepal. Himalayan Holyland will allow you to trek on the legendary foothills of our ancestor just below the mighty Everest with magnificent views of the world highest peaks and follow the trailblazing routes and the landscapes of Everest Base Camp Trek. This amazing trek will also provide you an opportunity to reach at the famous viewpoint called Kalapathar at the summit of the 5554 meters, from where you can have splendid views of the highest mountains in the world including Everest (8848 meters), Mt Lhotse (8,516m /27,940ft), Makalu (8,485m /27,838 ft), the giant Cho-Oyu (8,201m /26,906ft) and its vicinity. Besides, its excellent views Everest Base Camp trek is also famous for folks' unique cultures and traditions.
Everest Base Camp, the legendary trek is a psychological thriller for high and wild trekkers, to conquer this amazing trek trekker need so many essential items for trekking to Everest Base Camp. Proper preparation and essential equipment will ensure that you can conquer this adventurous trek in every month of the year. Kathmandu is one of the best places for you to buy trekking gears with an affordable price. If you forgot something to purchase in the Kathmandu, you can easily get it along the way. There are so many places where you can get all the essential equipment of trekking. Namche Bazaar, a popular Sherpa town where you can get several pharmacies, book stores, ATM, electronic to sporting goods, trekking gears and other equipment are in the vibrant bazaar. The further along the trek there are also so many places to buy things such as; medicine, snacks, books, jackets, and many more. But as you reach the higher elevation, the cost of the things will be more expensive. During your trekking days, you need to carry some of the essential items in a day pack and some of the items will carry by the porters in a duffel bag. In order to make trekking easier, trekkers should keep their day pack as light as possible and only carry what actually is needed while trekking such as; Passport, Permits, Enough Cash, Travel Insurance, Water Bottles, Sun Protection, Cameras, Headlamp, Poncho, Extra Layers, and the like.  You should carry Passport, Permits, Enough Cash, and Travel Insurance very securely in your backpack or a travel pouch at all times because they need most frequently in a checking post and trekking permits post.
Clothes for Everest Base Camp Trek
During your ascending and descending trail of Everest Base Camp, the weather can change dramatically, therefore layering up or down is very important during trekking. Everest Base camp trek begins from the altitude of 2800 meters at Lukla to 5554 meters at Kalapathar. In the Everest Region, the day and night temperatures are also very considerably low and high. So, trekkers should give more attention to their clothing and they should take some of these clothes including shirts, Pants, socks, underwear, sweaters, Jackets, windbreakers, Raincoats, Trekking Boots, Gloves, Hats, Buff/Balaclavas/Headband, Pair of sandals, Pair of slippers, and many more.
Other Gear While Trekking Everest Base Camp 
Trekkers are usually recommended to bring other essential gear during Everest Base Camp Trek in Nepal. Here is the list of the items such as Sleeping bags, Trekking Poles, Headlamps, Sunglasses, Water bottle, Trekking towel, Bag locks, Waterproof Zip lock bags, Camera, Books/Kindle, Notebooks, Batteries, Chargers, Sun Glasses, Sun Block Creams, Hand Warmer, and many more.
Medicine While Everest Base Camp Trek
Due to the high elevation, trekkers may suffer from altitude sickness, vomiting, and many more. So, Himalayan Holyland will recommend you to take some medicines including Diamox, Water purification tablets, Isotonic powder, General medicines, and many more. Apart from medicine, trekkers also can carry some personal items such as; Deodorants, Sunscreen, Lip balms, Hand sanitize, first aid kits, Wet wipes, Toilet papers, Blister plasters, Taximeters, Whistle, Maps/Guide, Packing cubes, Small roll of duct tape, Headphones, Solar chargers, Baby powder, Toothbrush/Toothpaste, Pocket knives, Q-tips, Nail clipper, and many more.