Upper Mustang Trek Difficulty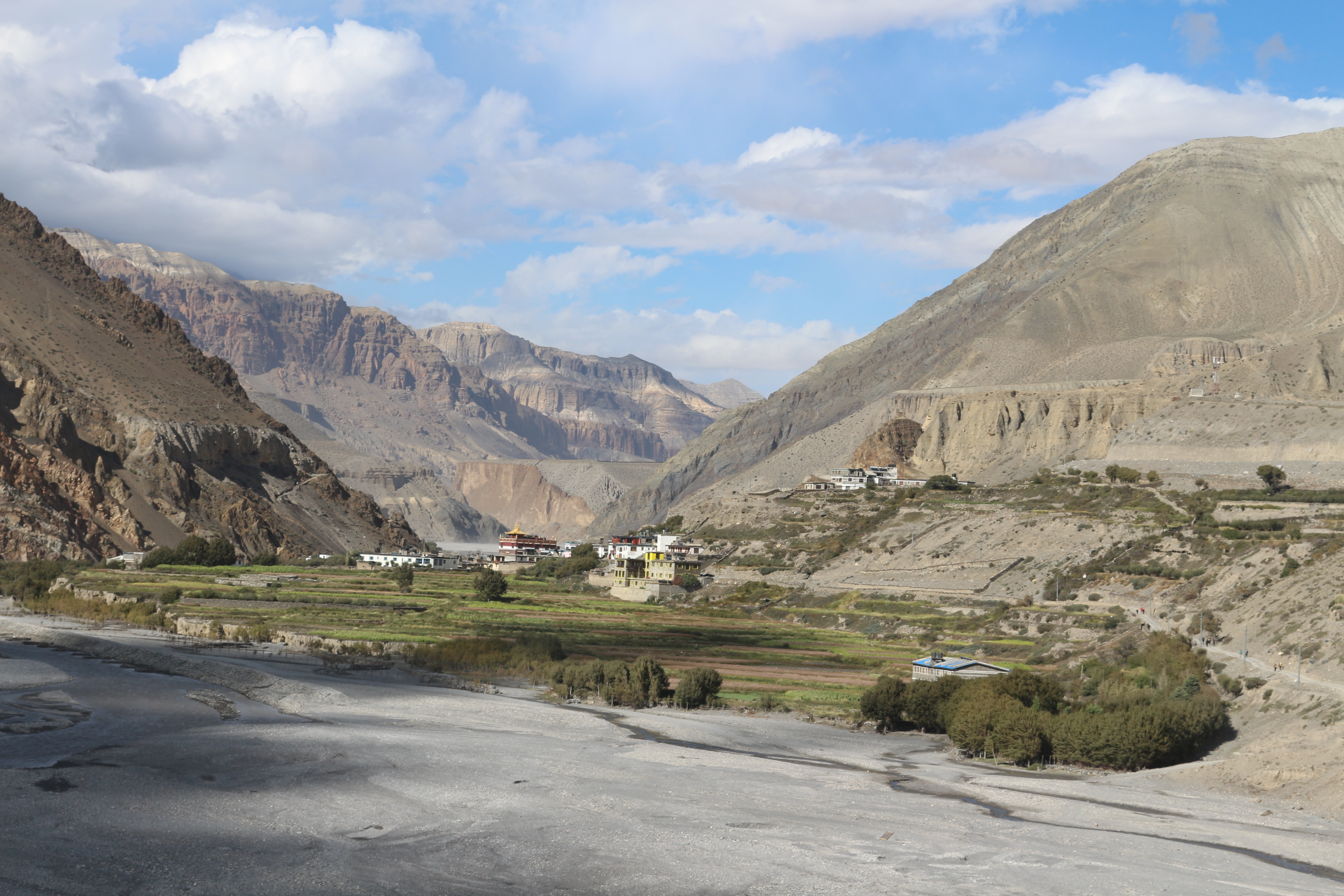 January 26, 2020
Upper Mustang trek has many challenges.
This trek is a lifetime experience for every enthusiastic traveler. Upper Mustang trek provides ample opportunities to explore in trans-Himalayan terrain.
This trek is favorable to every age of people. However, one must be in good physical condition to conquer this Upper Mustang trek.  This trek is safe and convenient. It is a more or less challenging expedition.
Mustang is one of the greatest and most preferred regions by every trekker. This region has a mesmerizing view of gigantic peaks Annapurna, Dhaulagiri, etc. It is an unspoiled area of the Himalayan region which is blessed by majestic mountains.
This isolated region of Nepalese Himalayas shares a common Tibetan culture, customs, and language. The terrain in this region mixed with snow-capped mountains and desert lands.
The bad weather can sometimes ruin our very challenging visit. It is more appropriate to keep an extra day or a two for any unforeseen challenges.
Hiking Hours and duration
This region doesn't have a harsh terrain. If we walk 6-7 hours per day on average we can reach Upper Mustang easily. The duration of this excursion depends upon traveler preference.
The major attraction of the Upper Mustang is Lo Manthang (3810 m) and Chooser (3900m). As we go up to the elevation of Upper Mustang the scenery gets more appealing and attractive. A traveler must prepare to adjust in the high altitude.
Climate and temperature
Like any other region of Nepal, Mustang also shares four seasons a year. These seasons plays a great role in determining the difficulty of any trek.
The suitable season for upper Mustang trek is the spring season. The average temperature in spring seasons is 16 to 22- degrees Celsius during daytime and -6 to 2 degrees Celsius during the night. This season offers a pleasant and crystal view of the mountains and Himalayas. The spring season attracts a huge number of tourists. In this season, tourists can witness the largest festival of Upper Mustang Tiji.
Upper Mustang lies in the rain shadow of the Annapurna range. Thus, it experiences rare rain during the summer/ monsoon season. In this time the climate here is moderate and dry. The temperature in this season ranges from 13 to 20 degrees Celsius during daytime and drops to – 3 to 0 degrees Celsius at night.
The autumn season offers great visibility of stunning landscapes and mountains. The temperature ranges from 12 to 20 degrees Celsius and -8 to -4 degrees Celsius at day and night respectively.
Winter season in the Upper Mustang experiences heavy snowfall. The temperature falls from -25 to -20 degrees Celsius at night and about 0 to 5 degrees Celsius during the daytime. This region during winter season enters into hibernation mode which makes the expedition challenging and difficult. A traveler should be well equipped and have a proper gear in this season.
Elevation sickness
Altitude sickness might not be a problem for a traveler. Upper Mustang trail takes one to the elevation of 3900 m. However, it would be best to have an anti-altitude like Diamox for back up. And one must not hesitate to call for help in the crisis of the problem.
Physical fitness
Previous experiences in this trail are not mandatory. Nevertheless, trekkers must walk or do jogging a couple of months before an excursion. It makes our body fit and suitable for high altitude expedition. If any traveler has any medical condition related to heart, blood, and lung, it is better to consult to doctor before carrying out the task.
Attendant or Porter
A traveler must have a trekking guide to visit Upper Mustang. They guarantee traveler safety and are very useful in the time of emergency. The cost of the porter ranges from 20- 30 USD per day.
Food and Accommodation
The region is an unspoiled and isolated area of northern Nepal. The food and accommodation in the Upper Mustang are quite expensive. The facility of tea houses and homestay is available in this region.
Transportation
Many transportation options are available for Upper Mustang trek. An individual or a group of travelers can ride buses, tourist buses, booking of private Jeep or flight in this excursion. We can also directly take flight from Pokhara to Jomsom to make the trip easier to beat the challenge of this trek.
Packing tips for Upper Mustang trek
Our equipment' makes excursion smooth and more convenient. It is wishful to check through the season and pack equipment accordingly to make excursions easy and memorable.
Some useful tip for Upper Mustang trek
March slowly and take required rests in between walks
Clothing in layers as the climate usually falls and rises with the growth or decline in altitude.
Keep a windproof jacket to sustain a strong wind that dominates the entire Upper Mustang treks.
Expand extra days for sightseeing the indigenous villages in an instance of delay flight.
Pre-order hotel/ guesthouses and flight for the period of peak season
Keep water bottles
Always look for support in the occasion of AMS ( Acute Mountain Sickness)
Last say,
The Upper Mustang trek is an average trekking trail. It a prospect to have a close look at the natural beauty and diverse culture. This is a sacred journey for a lifetime experience.