Short Everest Trek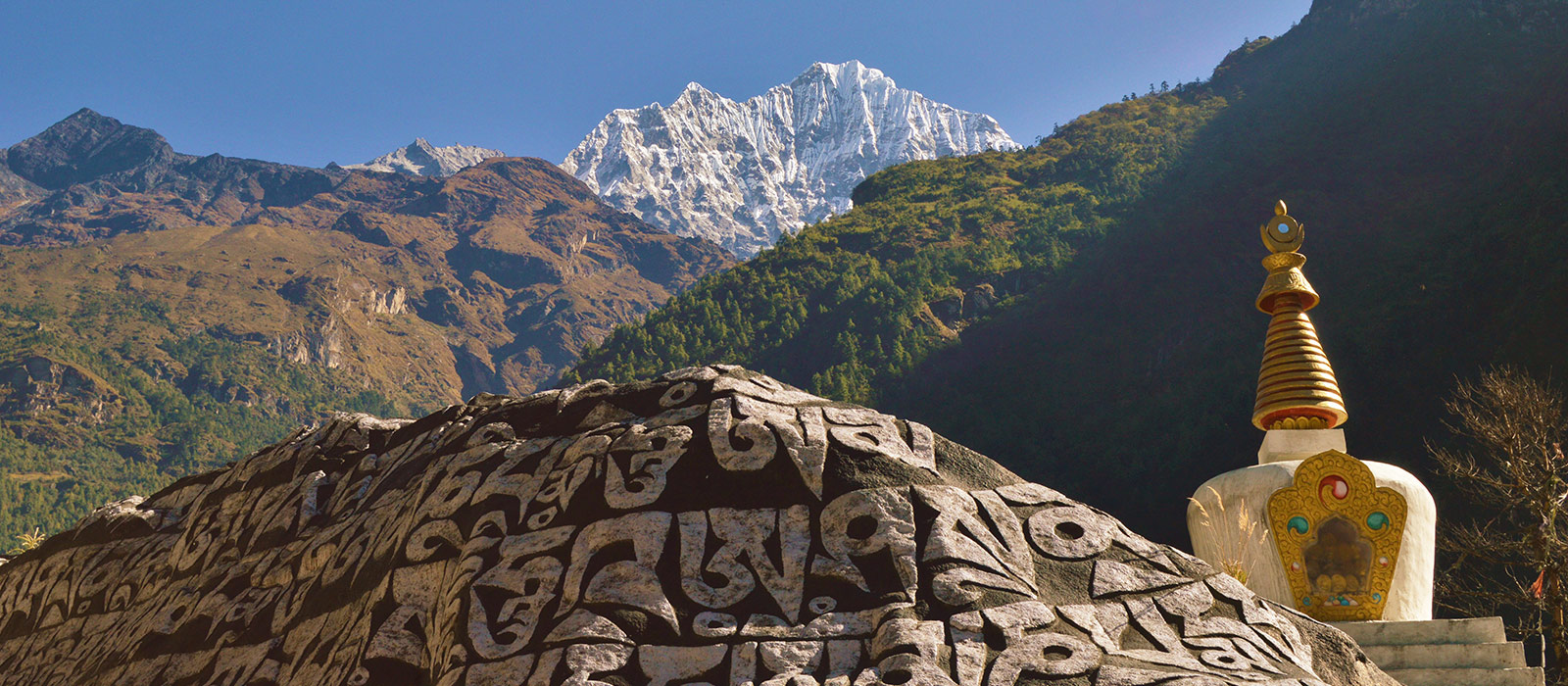 June 28, 2019
Short Everest Trek is for those daring and adventurous trekkers who want to visit the base camp of Mt. Everest in their free time. Everest Base Camp Short Trek journey to the peak of a large range of snow capped mountains, Mount Everest which has quenched the thirst for adventure lovers, mountain lovers and thrills seekers alike.  The trek is shorter than the usual 15 days of the EBC trek.
The short Everest trek takes you to the fabled Mt. Everest in fewer times. The short trek begins from the domestic flight from Kathmandu to Lukla. From Lukla, you have to journey to the famous EBC trekking trail to its Base Camp. The short Everest Trek is a life-altering experience. On this short but sweet trek, you will be able to explore and view the beauty of the Everest region as well as its surroundings. During the trek, you will see a lot of Sherpa's and will learn more about their culture and tradition. The Sherpa's here in the Everest region are very helpful, generous and ever willing to help anyone who seeks their aid.
The memorable journey gives you an awesome view of the mountains and different yet fascinating landscape. The Everest trail also takes to the mesmerizing deep rhododendron forests, wildlife, and exotic biodiversity. Choose our 12 days short Everest trek journey and be in awe seeing the majestic Mt. Everest of Nepal. Before going on a journey to Everest, you must possess a good healthy mentality and a certain degree of endurance capacity.
Highlights of Short Everest Base Camp Trek
Get a close view of Mount Everest and its surrounding mountains.
You can explore the famous Sagarmatha National Park, its lush vegetation and unique wildlife.
You can also take a mountain flight to and from Syangboche Airport. Interestingly, Syangboche Airport is also known as the highest airport in the world.
Enjoy the spectacular Kalapathar and get an awesome view of Mt Everest and the cool glaciers of Khumbu
You can also visit Tengboche village and explore the ancient Tengboche monastery.
You can shop around the well-known Sherpa hub while on your stay at Namche Bazar.
Best time to trek at Short Everest Base Camp Trek
The best time for Short Everest Trek will enrich with the most breathtaking scenic views of the great Himalayas of the Everest region. Hence, the most suitable time to trek is in an autumn season which starts from September to November and Spring Season which begins from March to May. During this time, the weather is more clear and stable. It is an ideal time when you will not have any obstacles and difficulties to endure during you're trekking to Everest Base Camp.
Even though, the trekking at Short Everest Base Camp is possible for all seasons. However, it is highly advisable that the weather during the season of summer and winter should be avoided as the trekking in such seasons may create various hurdles during your treks.
Difficulties at Short Everest Base Camp Trek
Altitude sickness is a major difficulty faced by several trekkers during their Short Everest trek. There is a good possibility you might get a sharp attitude problem every single day of trekking time. Beware of the signs and symptoms. Also, get necessary help if you see and feel any complications in your body.
Trekking at winter will be difficult without the necessary clothes and required gears. You should take extra winter gears for the winter during your short Everest trek.
On Monsoon season, the trails will be wet and slippery due to frequent rainfalls. Take care while walking on such trails. There are few sections in the area where regions are prone to calamities such as landslides and avalanche that you should be aware of. Also, take fine hiking boots with sturdy soles. Take some insect repellents as you can see lots of bugs and insect during the trail.
The weather and temperature are unpredictable. During your trekking, you could face unexpected problems so prepare yourself to face and tackle any sort of EBC trek difficulties that you could possibly face.
The EBC trek requires a certain level of fitness physically. Walking back and forth over the rugged mountain trail is difficult. So get some prior fitness training before you go on a short Everest trek.
The Outline Itinerary for Short Everest Trek
Day 1:  Your arrival and transfer to your assigned hotel in Kathmandu.
Day 2: Rest and arrangement day in Kathmandu.
Day 3: Journey to Kathmandu to Lukla and trek to Phakding which is 2562m, 35 mm flight, 8 km, 3 to 4 hours.
Day 4: Phakding to Namche Bazar which is 3440 m 10 km, 5 to 6 hours.
Day 5: Namche Bazar to Tengboche which is 3870 m 10 km, 5 to 6 hours.
Day 6: Tengboche to Dingboche which is 4360 m, 8 km, 5 to 6 hours.
Day 7: Dingboche to Lobuche which is 4940m, 7 km, 4 to 5 hours.
Day 8: Lobuche to Gorakshep which is 5160m to Everest Base Camp which is 5364m, Gorakshep, 15 km, 7 to 8 hours.
Day 9: Gorakshep to Kala Patthar which is 5545m to Pheriche which is 4280m, 15 km, 7 to 8 hours.
Day 10: Pheriche to Namche Bazar which is 3440m, 15 km, 6 to 7 hours.
Day 11: Namche Bazar to Lukla which is 2642m, 18 km, 6 to 7 hours.
Day 12: Lukla to Kathmandu which is 35 min flight.