Explore and feel the irresistible Langtang Region !!!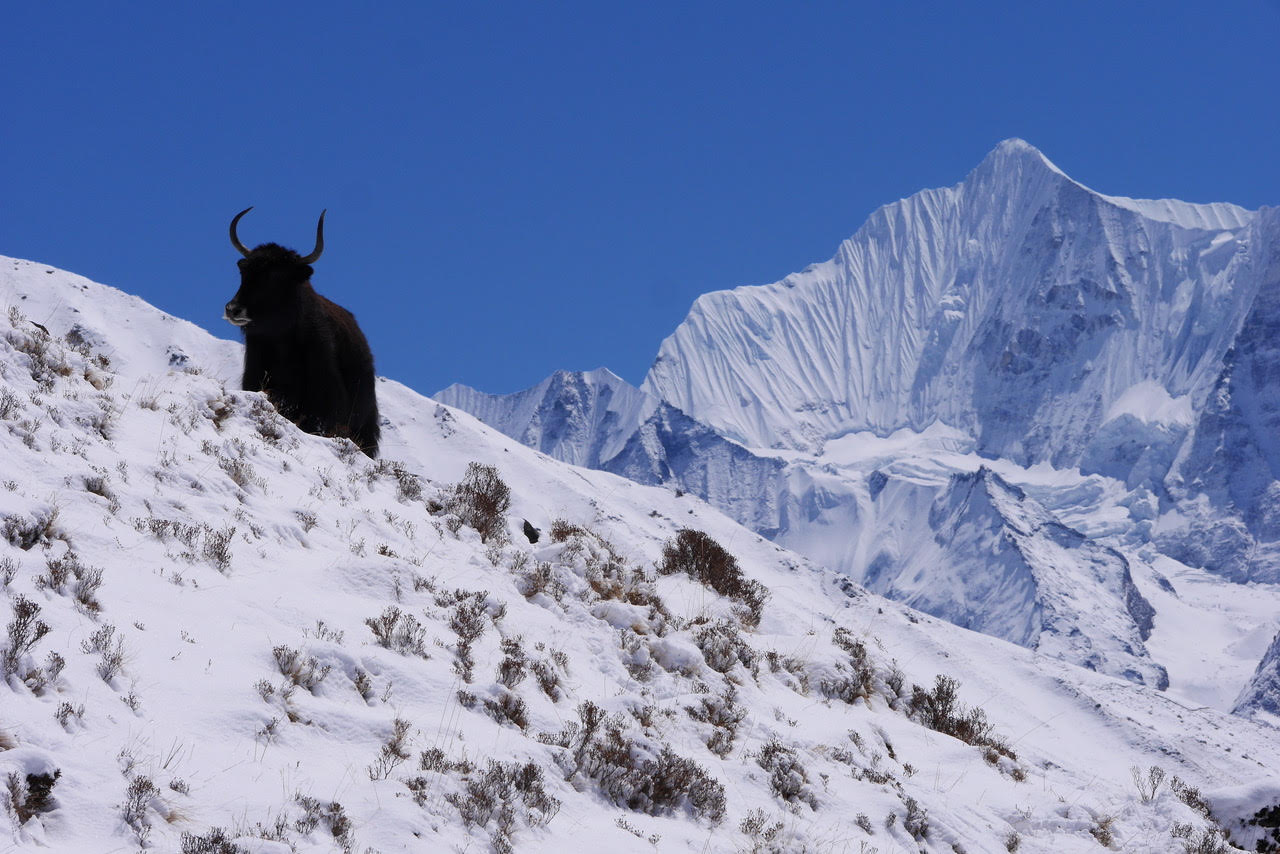 July 27, 2018
Have you always dreamy of disappearing in an easy yet pleasant escapade accompanied by euphoric natural vistas alongside an exposure to ethnic culture and traditions? Then, settle on Langtang as your next trekking destination. Langtang region features fewer crowds of visitors when compared to the Everest and Annapurna regions. This surely let you explore every corner of the region without missing any!! In addition, less number of visitors means you don't have to encounter irritating inconveniences regarding accommodation and food facilities.
Positioned within reach from Kathmandu Valley, towards the northeastern side; Langtang is overlooked by Langtang Lirung Himalaya towering at an elevation of 7,246m asl. Moreover, Langtang region boasts of alluring panorama of the major Himalayas in Nepal ranging from Makalu in the east to Annapurna in the west including Yala Peak (5,732m), Dorje Lakpa (6,966m), Naya Kanga (5,846m),  Morimoto (6,750m), Tsergo Ri (4,982m), Dragmarpo Ri (6,578m), Kimshung (6,500m), Surya Peak (5,144m), Langshisha Ri (6,427m), Ganchempo (6,387m), Chyarkung Chuli (4,858m) and Cholangpati Danda (4,788m); parallel to the stunning Lauribina Pass (4,610m). Chimse danda and Ganja la pass are other significant tourist attraction sites. Apart from high mountains, Langtang is home to more than seventy glaciers of different amplitude and celebrated for its high altitude lakes bearing religious significance such as Dudh Kunda, Gosainkunda, Bhairavkunda, Parvatikund and many more.
Devoured with awe-inspiring and scenic landscapes, Langtang comprises of subtropical to alpine climate zone. About 25% of total land is covered by lush woodland encompassing orchids, ferns, and Rhododendron that functions as a safe haven to various species of fauna; all protected within Langtang National Park. The native communities are primarily involved in farming, tourism and yak rearing. Potato, wheat, maize, soyabean and millet are cultivated in farmlands. Majority of the native occupants belong to Tamang ethnic group whose origin can be traced hundreds of years back to Tibet; hence, the traditions, culture, and lifestyle possess a fine resemblance with Tibetan counterparts. The local inhabitants also exhibit unique customs, artistic houses, and classic heritage, which attract a great number of tourists every year. Trekkers can experience the Tamang traditions and culture first-hand in this region. Furthermore, sublime sunrise and sunset outlook from Lauribina, natural hot springs, a tour of the cheese factory and heart-warming hospitality at tea houses tend to inspire travel enthusiast exploring Langtang region.
With all these put together; Langtang region is one of the paramount trekking destinations in Nepal and praised as Nepal's best-kept secrets. Additionally, Famous British mountaineer Bill Tilman once described it as "the most beautiful valley in the world".