Manaslu Circuit Trek Cost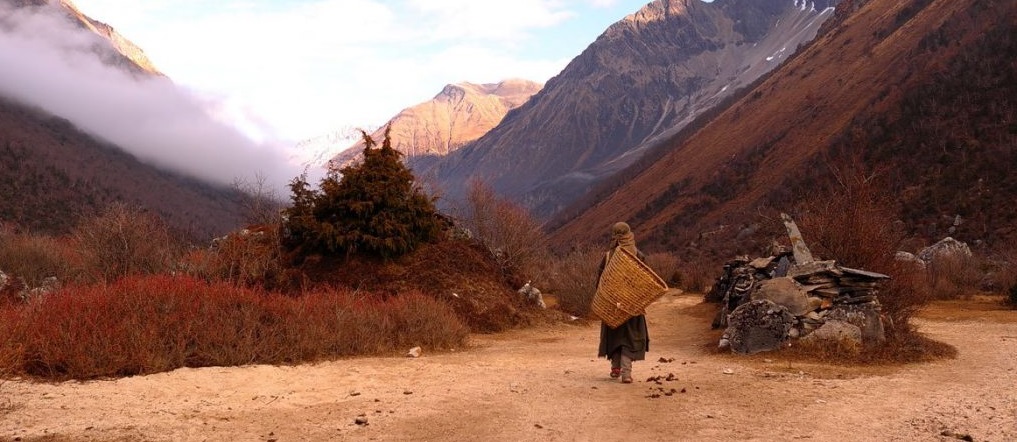 March 13, 2019
Trekking in the less explored, untouched, and lush trekking trail with spectacular views of the Himalayas vistas of Manaslu Circuit trek in Nepal is one of the most thrilling and adventurous treks that you have ever experienced. Situated at the north western part of Nepal, Manaslu Circuit Trek offers you to explore the unexplored cultures of the mountain people and untouched rugged wilderness of Nepal with fascinating Tibetan, Buddhist and Hindu communities and their unique cultures, and religious dialects. The 8th tallest mountain Manaslu (8163m) in the world is fused with the various rare and endangers pristine flora and fauna, ancient monasteries, stupas, stunning landscapes, abundant waterfalls, unspeakable spectacular Himalayas views, beautiful lakes, Larke La Pass and many more. Standing on the top of the Larke La Pass at the elevation of the 5135 meters and admiring 360-degree undisturbed towering peaks is a really awe-inspiring adventure that this trek offers to its trekkers. The combination of the world's magnificent highest mountains and undiscovered thrilling trekking routes of Manaslu Circuit trek makes the favorite trekking destination for enthusiastic and adventurous travelers all over the world. If you are pondering to explore the majestic peak, and its natural beauty with thrilling routes of Manaslu Circuit Trek in Nepal, and curious about the cost of Manaslu Circuit Trek, then do please inform us.
Guides and Porters Cost for Manaslu Circuits trek:
Without proper guidance and porters help, once may not able to explore the natural wonder of the Manaslu Circuit Trek in Nepal. Manaslu Circuit has an unexplored and quite tricky and tough trekking trail in Nepal, so you need a professional, experienced, and licensed guide to make your trekking safely successful with the full of enjoyment. Trekking guide should know all technical knowledge about the tough trekking trail of Manaslu Circuits Trek. So, Himalayan Holyland is always present to cater you cost-effective trekking Guide and Porters to accompany with you during your trekking Manaslu Circuit Trek in Nepal. Most of the restricted areas of Nepal required a professional trekking guide. We have professional, licensed, well-trained, and experienced trekking guide for our valued trekkers and travelers. We provide you options of choosing either trekking Guide & porter or only trekking guide, while the cost of the guide is around $30 and Porter cost will be $20, they both include accommodation, food, and insurance for the guide & porters.
Transportation Cost for Manaslu Circuits Trek:
The eighth highest mountain, Manaslu Circuit Trek is recently discovered trekking destination in Nepal, where trekkers may not get as expected luxurious facilities during their trekking trail. Due to its isolation and off-road trekking trail of Manaslu Circuit trek, trekker or travelers should use local buses or private Jeep to reach Arughat or Sotikhola, the starting point of Manaslu Circuit trek. The cost of the vehicle depends on the types of transport you choose to travel with. The cost of vehicles is varying according to the vehicle's type, a local bus cost the US $ 10 per person while Jeep cost between $150 to 200 for each way. If you desired to travel with the group, the cost will be around $30 per person as it is shared with the groups.
The cost of Food during Manaslu Circuit Trek:
Manaslu Circuit Trek, the isolated and rural areas of Nepal, where it become very difficult to transport any goods and foods in this region. All the available goods are transported by Man, donkey and Mule. So as the trekking altitude rises, the cost of the food will be more expensive and the options of food are limited. The cost of each meal is around $5-7 however, the cost of food might vary according to your choices and the number of meals you take. Approximately you can estimate $20 for each day for food, which will be enough for food. You can calculate for your any kinds of drinks differently.
Accommodation Cost for Manaslu Circuit Trek:
Manaslu Circuit Trek is also known as tea house trek in Nepal, where every trekker will get warm hospitality and good accommodation facilities. It will also provide you with a different feeling of living in the traditional houses. Trekkers will also get a golden opportunity to indulge in the local cultures and traditions of the mountain people during their accommodation. The accommodation is quite simple in the Manaslu region, where you will get chances to live in traditional houses with warm people. Due to the earth quake of 2015, all most all of tea houses and lodges were damaged, however, mostly damaged tea house was repaired and so many new and improved tea houses are opening in the area. So, you will get so many houses and lodges to choose from. As regarding the cost of your accommodation, if you desire to share a room, it usually cost from $5 to $10 and if you wish single room then also it cost the same price but you have to pay full price alone.
Drinks Cost for Manaslu Circuit Trek:
In the Manaslu Circuit Trek, trekkers will get a variety of drinks including tea, coffee, cold drinks, water, and a variety of beers. The cost of drinks in Manaslu Circuit Trek is relatively cheaper than other famous trekking destination such as Everest Base Camp, Annapurna Circuit trek and many more. Some basic cost available drinks in Manaslu Circuit Trek is; a cup of coffee and tea will cost around $2 to 4, a bottle of beer will cost around $3 to 6 and Bottle of water/soda will cost around $0.5 to 4.
Trekking Permits Cost for Manaslu Circuit Trek:
If you are planning to trek in the restricted areas of Nepal, you need a special permit from the government of Nepal. Situated in the Western Region of Nepal, the Manaslu Circuit Trek, a restricted area, which requires special permits to trek in and explore the natural wonder of the Manaslu Circuit. In order to protect the isolated area, variety of flora and fauna, and to control the borders with Tibet, the government required permit exclusively for Annapurna and Manaslu conservation areas of Nepal. The cost of Manaslu Circuit trek permits depends on the month and the duration of your trek. If the trekkers are trekking in the month from September to November, it will cost $70 per person for a week and $10 per day if you desire to extend extra days. In the month December to August, the cost will be $50 per person for a week and $7 will cost for extra more days. Manaslu Circuit Trek itinerary is usually 14 to 17 days, out of which you should take for 8 to 9 days permit from the government of Nepal. If you desire to customize your itinerary you may require a special permit for extra days. Especially for Annapurna and Manaslu Conversations area in Nepal required a government permit to trek and explore the region, which cost of each entry is 30$ per person.
The Cost of optional Items:
There so many other optional items which also cost few dollars such as charging your gadgets; cell phone, camera, power bank, iPod and other electronic devices. The cost might be higher than you expect. But, if you are carrying a solar-powered battery charger or a portable power bank, then the mentioned cost will be deducted. During your trekking to Manaslu Circuit, some of the lodges might have proper bathrooms, where you may get chances to bath in the hot shower. As the trekking trail goes higher elevation, the availability of hot shower will be impossible. In such a case, you will be provided only pails of water for you to the bath. In addition, when trekkers visit ancient Monasteries, Gumbas, Stupas, temples and many more during their trek to Manaslu Circuit trek in Nepal, they might expect some donation for the purpose of maintenance. Mostly the trekking guide and porter may also expect some tips from trekkers. But recompense and donations are not obligatory, it totally depends on your choice if you are comfortable with donating in such heritages and a small reward for the guide & porters.