The enchantment of the off the beaten path: Panch Pokhari !!!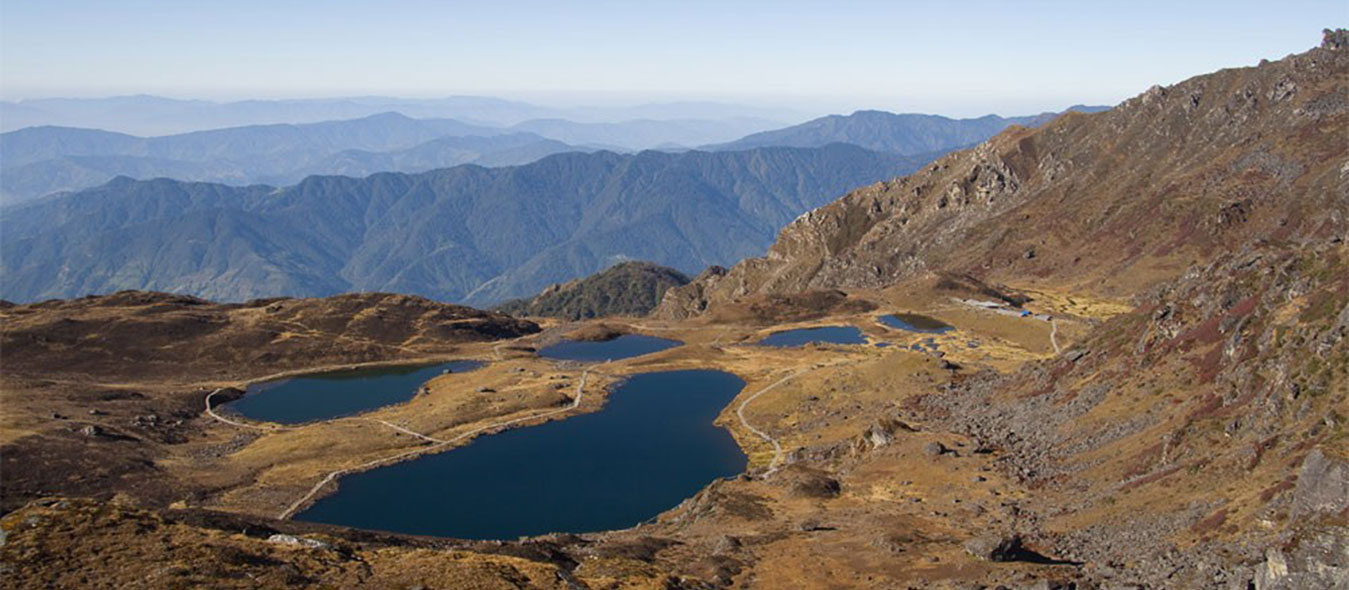 June 14, 2018
Every individual on the planet possesses a heart that is set on the destination based on their limitless imagination. Probably, that's what makes us 'human'. We tend to dream of the heavenly places where we desire to explore with the aim to acquire ultimate euphoria. Such place befitting to be designated 'heaven on earth' is Panch Pokhari. Certainly, a gem of the Langtang region in the Himalayan nation of Nepal, it is the wetland that is naturally blessed with vivid lakes; five to be precise. The awe-inspiring sight that these lakes flaunt together is mesmerizing and bestows delight to the sightseer.
One of the newly discovered trail by Trekking Agencies' Association of Nepal (TAAN) in 2012 A.D.; Panch Pokhari is situated in the Kathmandu valley at the elevation of 4,100m asl. It is genuinely a divine place positioned in the lap of Mt. Jugal. Chiefly comprising of 5 lakes, it is regarded as a sacred place for Hindus and Buddhist. Thousands of Hindu devotees pay a visit to this religious site in the holy month of Shrawan- Bhadra(August- September) to conduct traditional ceremonies relating to the festival of "Janai Purnima" or "Raksha Bandhan". Panch Pokari offers the perfect blend of awe-inspiring natural beauty and religious significance; a diverse range of people including backpackers are magnetized to this charming site.
Despite closer to the Kathmandu Valley, the region is remote and unheeded due to underdeveloped transportation facilities. Although, Chautara is accessible with a 5-hour bus ride from Kathmandu; the frequent landslides due to heavy rainfall compel visitors to leave their vehicle and commence hiking to reach their desired destination. In spite of local authorities turning back to arising problems, pilgrim and tourists voluntarily bear the rough walk to explore this prepossessing site either for a phenomenal escapade or with religious intentions. Panch Pokhari region offers a splendid trekking experience with detailed insight into rich tradition and culture of native communities alongside the unsurpassed grace of Langtang Region. Trekkers often stand still and gaze at the elegant vistas comprising majestic mountains such as Gauri Shankar, Dorje Lakpa, Langtang, Jugal, Rolwaling etc.
The treasured authentic essence of Nepal can only be perceived by getting close to its stupendous terrains and optimism via a visit to these sites primarily by foot. Therefore, contact Himalayan Holyland Treks and Expedition immediately and be a part of this alluring trek to Panch Pokhari with their exceptional expertise.