Pikey Peak Trek- A short trek to see Mt. Everest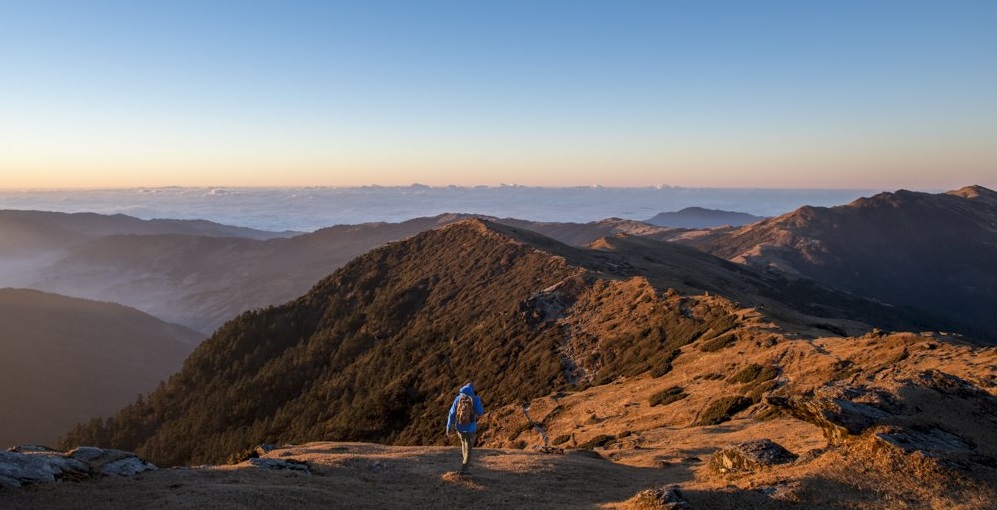 February 7, 2019
Have you ever experienced Trekking in Pikey Peak Valley? If not, then, we at Himalayan Holyland are here to guide you throughout the Pikey Peak Trek in Nepal. Not only is it a beautiful adventure, but is also an unforgettable experience. From the beautiful Himalayan landscapes to the rich cultural ethos of Nepal, trekking in Pikey Peak is truly a marvelous feat. From trekking on adventurous trails waving at the beautiful greenery to exploring the river and landscapes present in the lap of nature is quite a piece of heaven on earth experience. Trekking in Himalayan regions of Nepal is a marvel that is undeniably awe-inspiring. Trekking is taken as an adventure hobby that is pursued by most of the people who love nature and want to get some relax in natural places far from concrete cities. Trekking can be considered as both hobbies as well as a sport.
Pikey Peak Trek is a recently opened trekking route in Solukhumbu district of Nepal which invites everyone to explore the beauties World's Highest Peak 'Everest' and lower Khumbu region of beautiful Nepal. It offers beautiful sunset and sunrise views over the towering peaks of the region along with the unique experience of Sherpa culture and lifestyle. Though this route has been recently opened for trekking purpose and has been the least preferred option among the travelers, it is the most preferred trail for Everest region by those who love isolated and peaceful travel. Interacting with people as you pass the villages is an opportunity to get some insights on unique culture and practice of Sherpa people living in these areas. The beautiful monasteries and stupas that you come across on your way to this trek is an equally amazing experience. The landscapes of Pikey Peak Trek are scenic each moment with unique & nice hospitality of Sherpa peoples. Sherpa culture along this trekking trails are really amazing.
Pikey peak Trek journey is not only famous for many settlements and rhododendron forest but also for wild orchids and Mongolia flowers. Ancient and beautiful monasteries with Buddhist Stupas comes across on the way to pikey peak trek makes the amazing experience of the journey to every trekker. Passing through the Lush valleys and rhododendron forests which falls under this trekking route is unique itself. Sunrise & Sunset from the top of the pikey peak is the most unique experience of this trek. Seeing the sunrise and sunset so lively makes you forget all your tiredness of the journey. Pikey peak Trek is one of the best options for those trekkers who would like to avoid a flight to Lukla and back for the Everest trek. This Trek is especially for those trekkers who would like to enjoy the view of Mt Everest and another panoramic view of Khumbu region.
While Trekking in Pikey peak, one can enjoy some outstanding views of some prominent Mountains such as Mt Everest, Mt Kanchenjunga, Mt Dhaulagiri, Mt Makalu, Mt Gauri Shankar, Mt Annapurna, Mt Lhotse and so on. Not only Mountains but the Lush valleys and forest that you pass through adds to the amusement of your journey. So what is there that is stopping you? Break all the ties, start the backpack and run for Pikey Peak Trek with us.