Pristine Upper Mustang: Explore the Forbidden Himalayan Kingdom !!!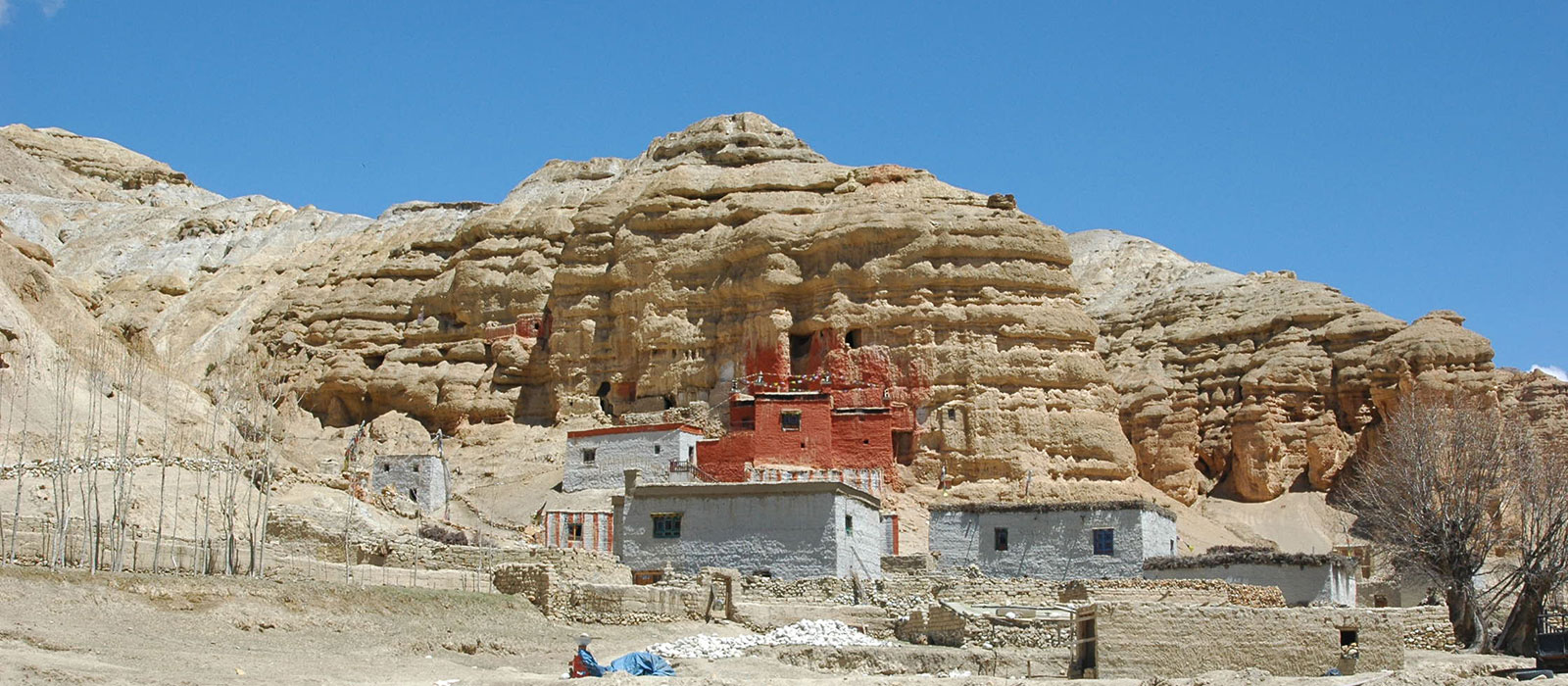 July 2, 2018
Upper Mustang is also renowned throughout the world as 'The Kingdom of Lo', 'The hidden kingdom', and 'Forbidden Himalayan kingdom'. The status of Upper Mustang as the Kingdom of Lo was valid until 2008 A.D. The off the beaten Upper Mustang Trek renders a window of opportunity to explore the mysterious region that was entirely unrevealed to outside world before 1991 A.D. The trek in Upper Mustang enable backpackers to discover the concealed terrains which are also regarded as mini Tibet or deserted lands, wand delivers utterly unprecedented experience when compared to other popular trek destinations such as Annapurna and Everest  trek. Furthermore, due to the distribution of limited permits; the untouched Lo Manthang region embraces comparatively fewer visitors throughout the year.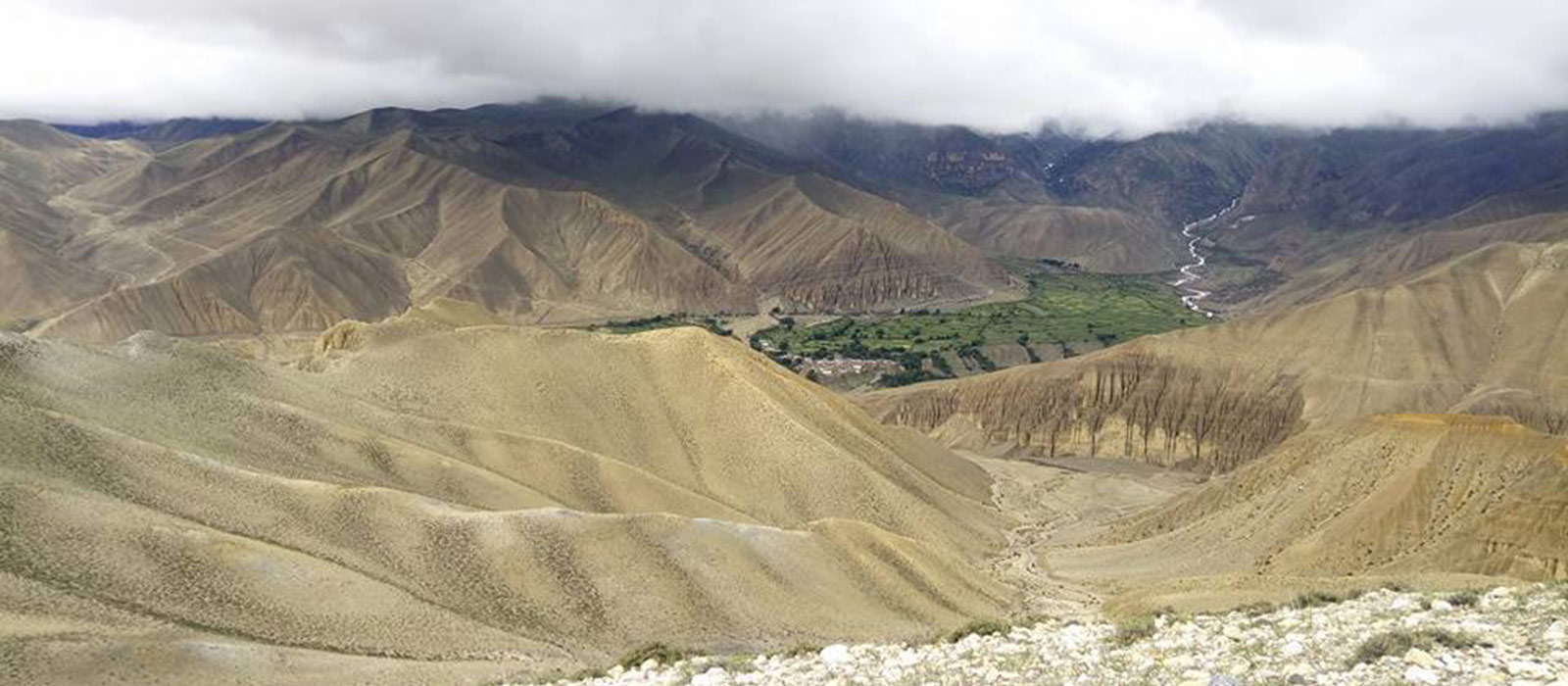 Located at the northern west side of Nepal, the region shares its border with Tibet and renders the detailed insights into Tibetan Buddhist culture. It covers 58.12 percent of  Mustang region's total land area. Hidden between the Annapurna and Dhaulagiri Himalaya Range, the region lies in rain shadow region; therefore, the climate is insular with sparse rain and severe winters. Moreover, the minimum temperature in Lo Manthang can get as low as -20oC. The position of Upper Mustang under the rain shadow area is characterized by dry and arid climate next to cold desert type landscape. Due to cold climatic conditions, water scarcity and poor irrigation facilities, the majority of the villages in this area harvest crops only once a year. This area incorporates six Village Development Committees: Ghami, Charang, Lo-Manthang, Chhosher, Chhonup and Surkhang. Despite harsh climate, the region provides an extraordinary haven for nature and culture and is currently under consideration for nomination as a World Heritage Site. The range lands of Upper Mustang is the homeland to numerous species of wildlife, amidst which, few are endangered; alongside several plant species including eight endemic species. Many of these plants have medicinal value and form the core of traditional Tibetan medicine.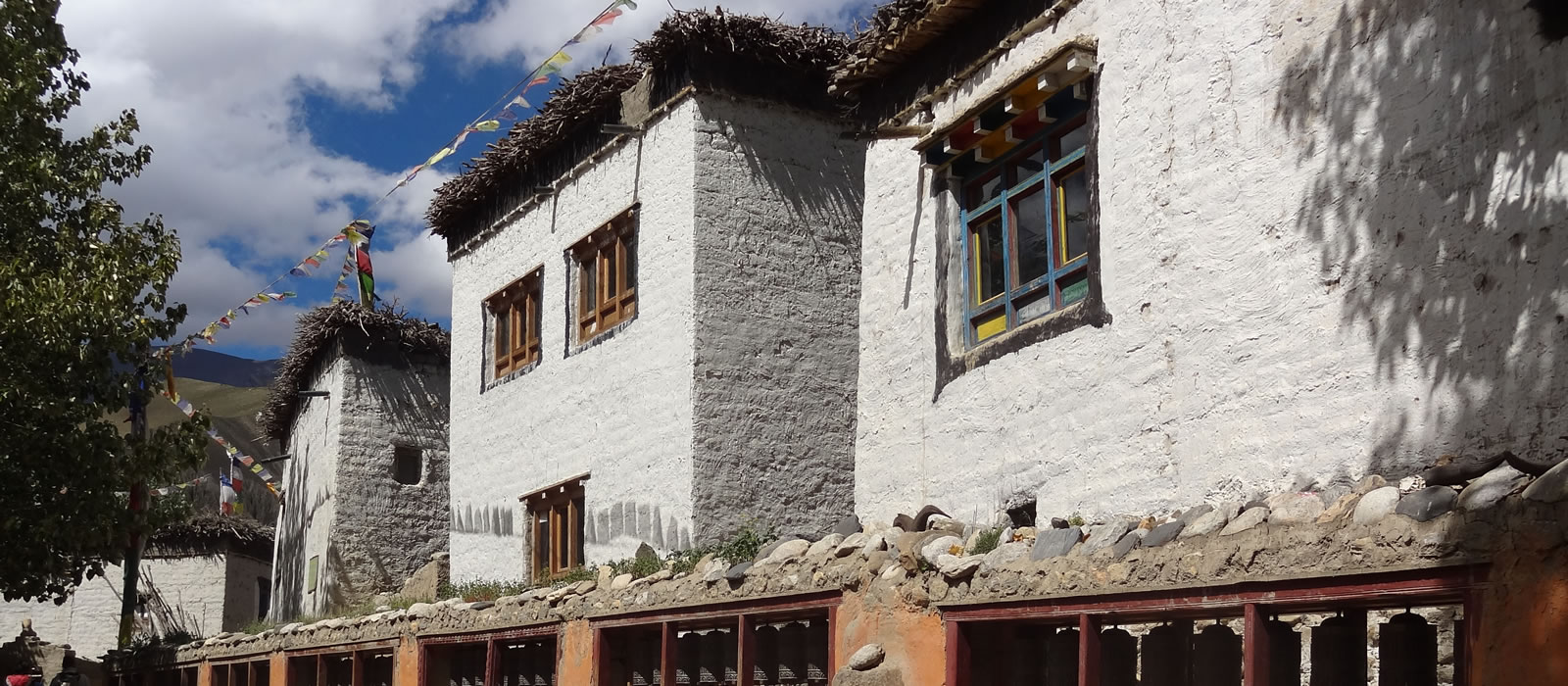 Upper Mustang bestows scenic and breathtaking outlooks of exquisite snow-capped peaks of Annapurna and Dhaulagiri Himalayas. The lack of contact from outside world aids Upper Mustang to safeguard its ethnic values and customs. Being one of the few remaining untouched sites in a globe, a trekking venture in this region put together the right set of circumstances to acquire an understanding of an almost same way of living, lifestyle, culture and traditions that are being handed down from generation to generations. Upper Mustang is an evergreen trekking destination in Nepal.