Reasons To Go On The Langtang Valley Trek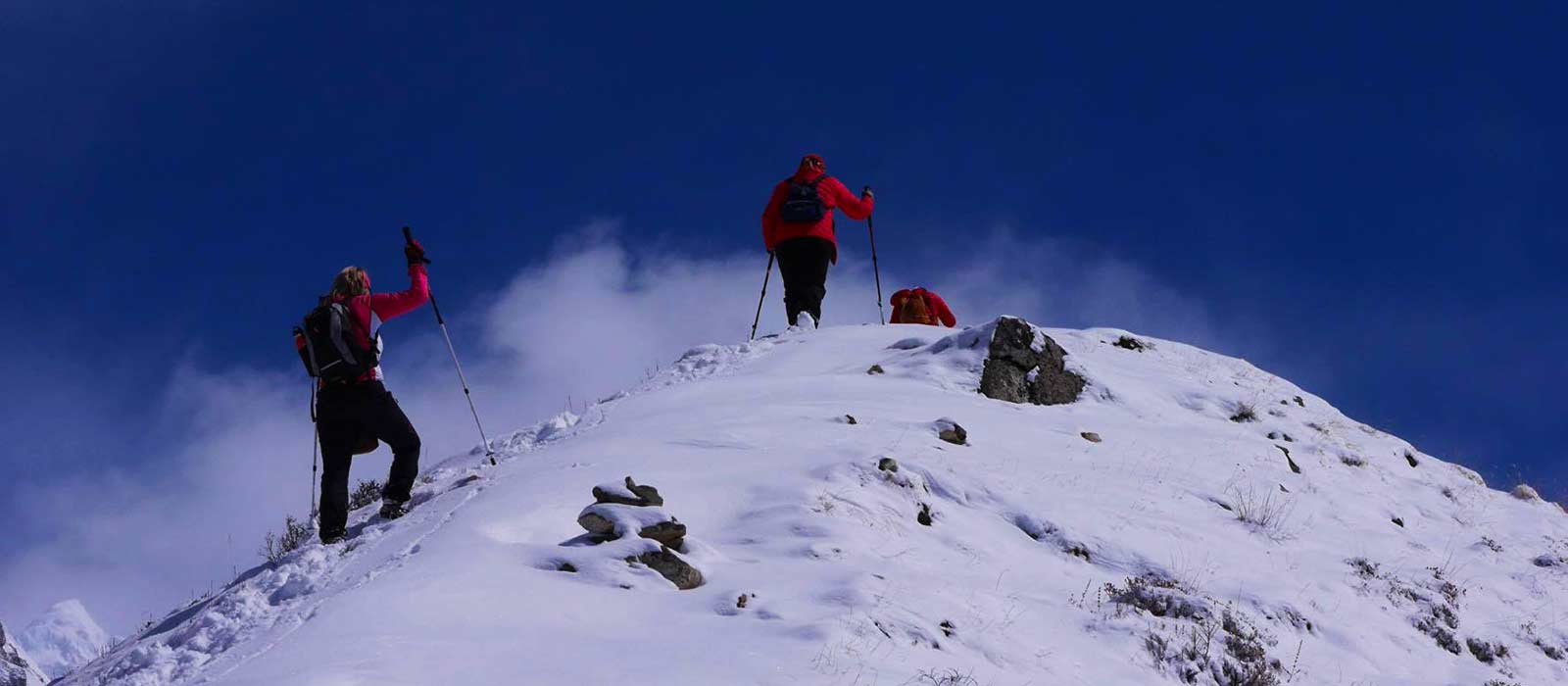 May 3, 2019
Situated around 19 miles north to Kathmandu and near the border of Tibet, Langtang Valley is one of the most adventurous treks in Nepal. Langtang Valley, one of the most beautiful alpine valleys is fused with the beautiful Langtang rivers, oak, rhododendron and bamboo forests, the amazing Himalayas including Langtang Lirung Mountain with the 7227 meters, Naya Kanga Peak with 5844 meter and another vicinity. Every corner of Langtang Valley will expose magnificent views of the Himalayas such as Langsisa Ri (6427m), Langtang Lirung (7227m), Naya Kanga Peak (5844m), and other peaks. Langtang Valley in Nepal is the most preferred trekking destination among national as well as international travelers. If the traveler is keen to trek in the trail of wilderness Himalayas with fascinating glaciers Valley, Langtang Valley will be the best option for those enthusiasts. Although Langtang Valley is closest from the Kathmandu, the capital city of Nepal and cheapest trekking packages, which is useful those trekkers who are bounded with the time but eager to explore the splendid snow-capped mountains and gorgeous glaciers. This beautiful Valley is enclosed with the Mountain Langtang Lirung with 7246 meters altitude, rugged rock, swift mountain streams, and snow-capped peaks.
Langtang Region is also regarded as a wild Tibetan highland with the peaceful rural scenery, where travelers have to trek through the gentle slope along with dramatic ridges through attractive local settlements in the different location of the region. Majority of the population habitat in this region are mostly Tibetans, Tamang, and Sherpa. During your trek to Langtang, you will get a golden opportunity to encounter with the local folks and get involved with their unique culture is really astonishing that this trek offers. By following the green lush forest of rhododendrons and oaks along with the stunning Himalayan views will take you to the Langtang Valley where you can explore flapping prayer flags, shortens painted brightly, Mani Walls, and many more. Besides this, you can also get chances to explore National Park with varied rare and endangered flora and fauna. You may get chances to witness monkeys, musk deer, pika, and other varied bird species during your trek.
Best Seasons to go for Langtang Valley
Before heading towards Langtang Valley, you have to know the best time to explore this beautiful Valley. Most of the trekker prefer to trek in the Autumn and Spring seasons. In these seasons in Langtang Region, the weather condition is stable and temperatures are bearable which will make trekking quite easy and comfortable. The sky is clear in these seasons, which allow you to have stunning views of the chain of Himalayas under the amazing blue sky and surrounding scenery that will allure you. The lush forests of rhododendrons, oaks and along with diver's vegetation come into life in these seasons. Every day, you have to walk around 5 to 6 hours in the warm sunny days on the drier trails. In this season, morning and night will be quite cold.
Why Langtang Valley Trek?
There are several reasons to make a vacation trip to Langtang Valley. Langtang Valley is easily accessible just a few hours' drives away from Kathmandu by following beautiful Trishuli river and varied hillside settlements. This trek is suitable for everyone, where the Langtang National Park will welcome for trekkers with varied floras and fauns. It is considered easiest trekking trail where travelers will have to cross Tserku Ri that extends to 4984 meters altitude, Buddhist Monasteries namely Kyanjin Gompa, and every day you will trek accompanying with the panoramic mountain's views. Tserko Ri is another attraction of this trek which offers magnificent views of the Himalayas including Annapurna, Manaslu Ranges, Ganesh Himal, and its vicinity. During the trek, you will get chances to explore rich Tamang culture and heritage. Langtang Valley trek will allow exploring all the major attraction of Langtang Valley with the amazing memories that we ever had. Himalayan Holyland Treks & Expedition will carefully organize its itinerary for you.
Langtang Valley Trek Highlights
Chance to delve into Tibetan-influenced culture
Amazing view of the Himalayas including Mt. Langtang Lirung, Langshisha, Ganja La Pass
Langtang National Park and diverse flora and fauna
Friendly and amazing ethnic people
Langtang Village, Kyanjin Gompa, and Buddhist temples, Monasteries