Religious places in Nepal: The foremost four !!!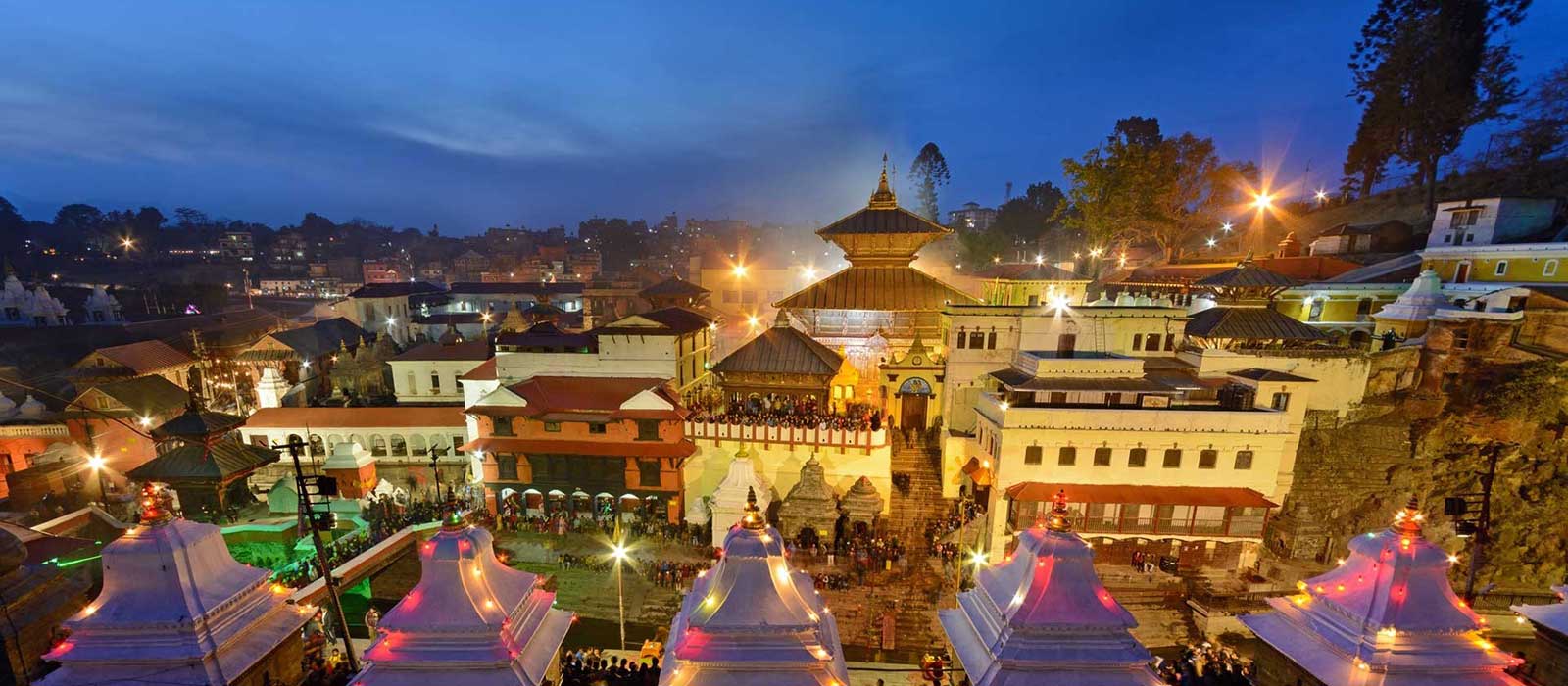 August 17, 2018
Since numerous centuries ago, the glory of the northern Himalayas has been attracting the attention of travel enthusiast, climbers and explorers. As a result, a large part of Nepal's tourism is channeled to witness these majestic snow-capped mountains. Furthermore, when asked about Nepal; most of the world knows this magnificent country via the majestic Himalayan mountaintops. The most famous being the world's highest i.e. Mt. Everest aka Sagarmatha in Nepali language, soaring at the elevation of 8,848m asl. In contrast, with the glorious history of more than thousand years, Nepal is the birthplace of Gautam Buddha: the light of Asia. Although a tiny but sovereign nation sandwiched between two giant neighbors; Nepal has a population of 28 million Nepalese affiliated to a diverse range of ethnic communities devoted to various religions. Thus, aside trekking the awe-inspiring trails of Nepal to explore the rustic natural scenery, one should also prefer paying a visit to landmarks and structures with some form religious importance and tolerance. In addition, these sites also flaunt exquisite ancient architecture and classic fine arts. So, today's blog features the foremost four religious places of Nepal where tourist may visit and discover the inner peace and spirituality.
Lumbini: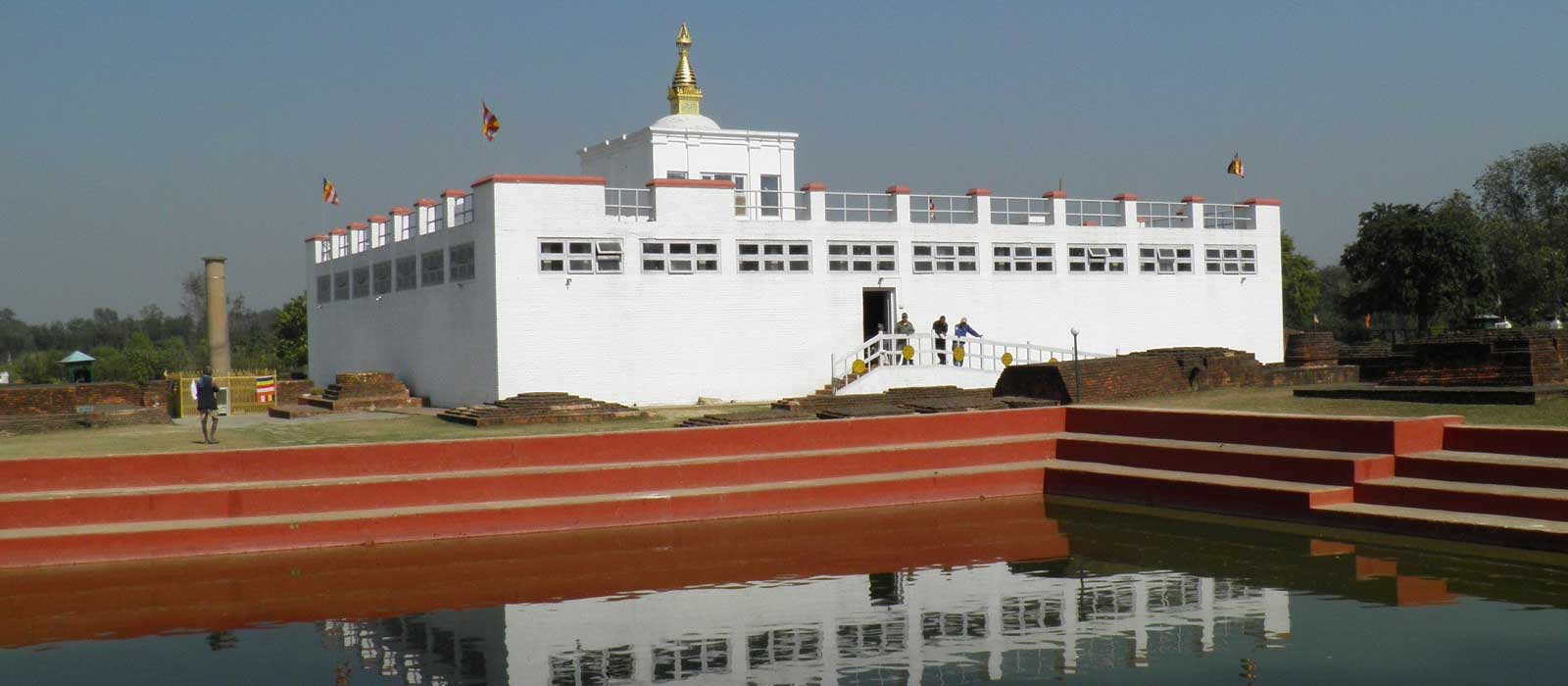 Well-renowned around the entire planet as the 'birthplace of Gautam Buddha', Lumbini is positioned in Terai plains of Nepal; thus, features farmlands and lush green fertile plains. Gautam Buddha is celebrated as the 'light of Asia' as he is the founder of Buddhism- the second largest religion in the world. Whether you are a Buddhist or not, you must not miss the window of opportunity to explore Lumbini while visiting Nepal as it is regarded as one of the holiest and religious sites of Nepal. Declared as UNESCO world heritage site in 1997 A.D.; Lumbini possesses a charm of its own. On top of that, you can also take a look at sites such as Maya Devi Temple, World Peace Pagoda and Myanmar Golden Temple while your stay in Lumbini.
Muktinath: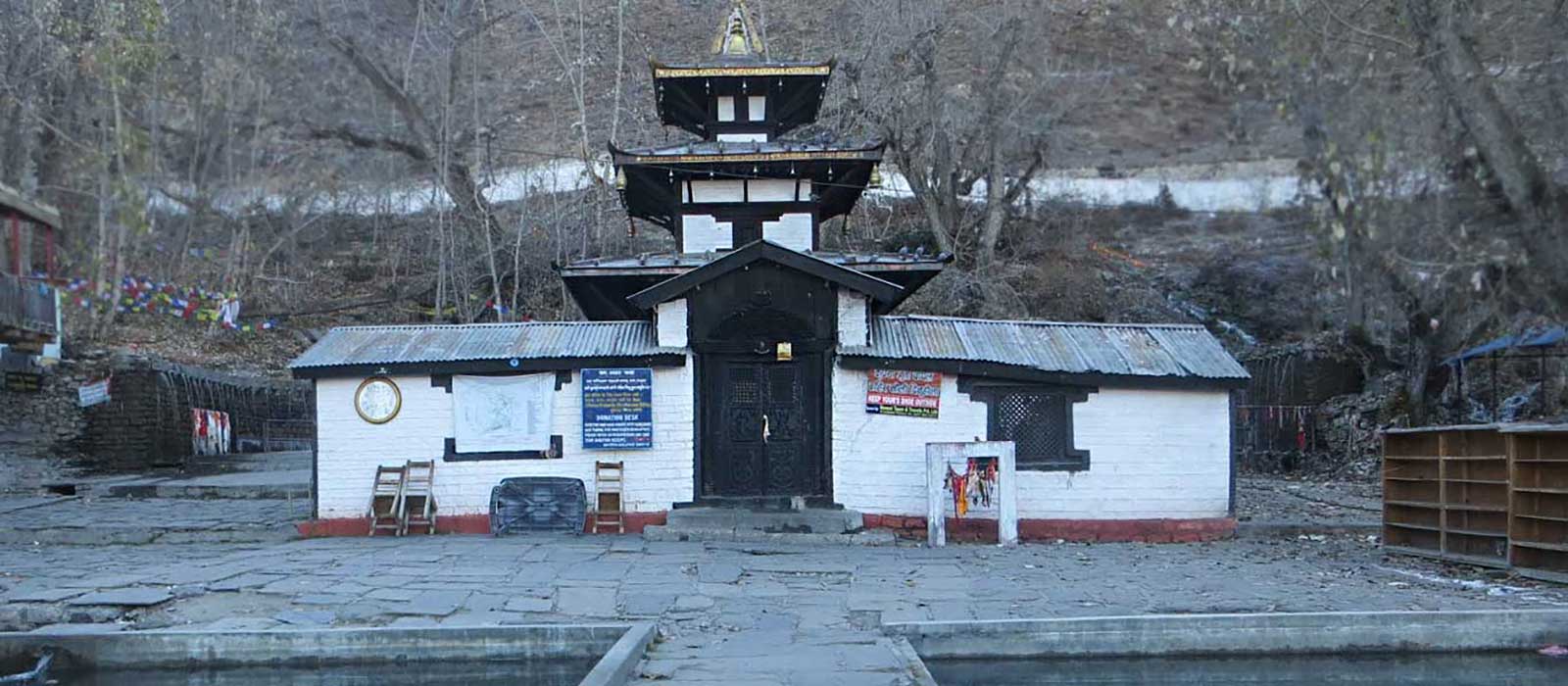 Muktinath is a widely celebrated sacred shrine dedicated to Lord Vishnu. Worshiped by both the Hindu and Buddhist pilgrims; Muktinath lies within the Annapurna Circuit Trek, at the altitude of 3,710m asl. Due to its location in one of the most popular trekking route in Nepal, Muktinath welcomes a large horde of foreign as well as domestic trekkers and pilgrims. In the beginning, you have to head to Pokhara and take a 20min flight to Jomsom in order to reach Muktinath (for an individual with a limited time in Nepal) or else you can perform 'Jomsom Muktinath Trek' and explore the striking sites along the way to Muktinath Temple during your long-term stay in Nepal. Also, legends explain if an individual takes a bath in 108 spouts located within Muktinath then all his/her sins are washed away; therefore functioning as a place for salvation according to Hindu mythology.
Pashupatinath Temple: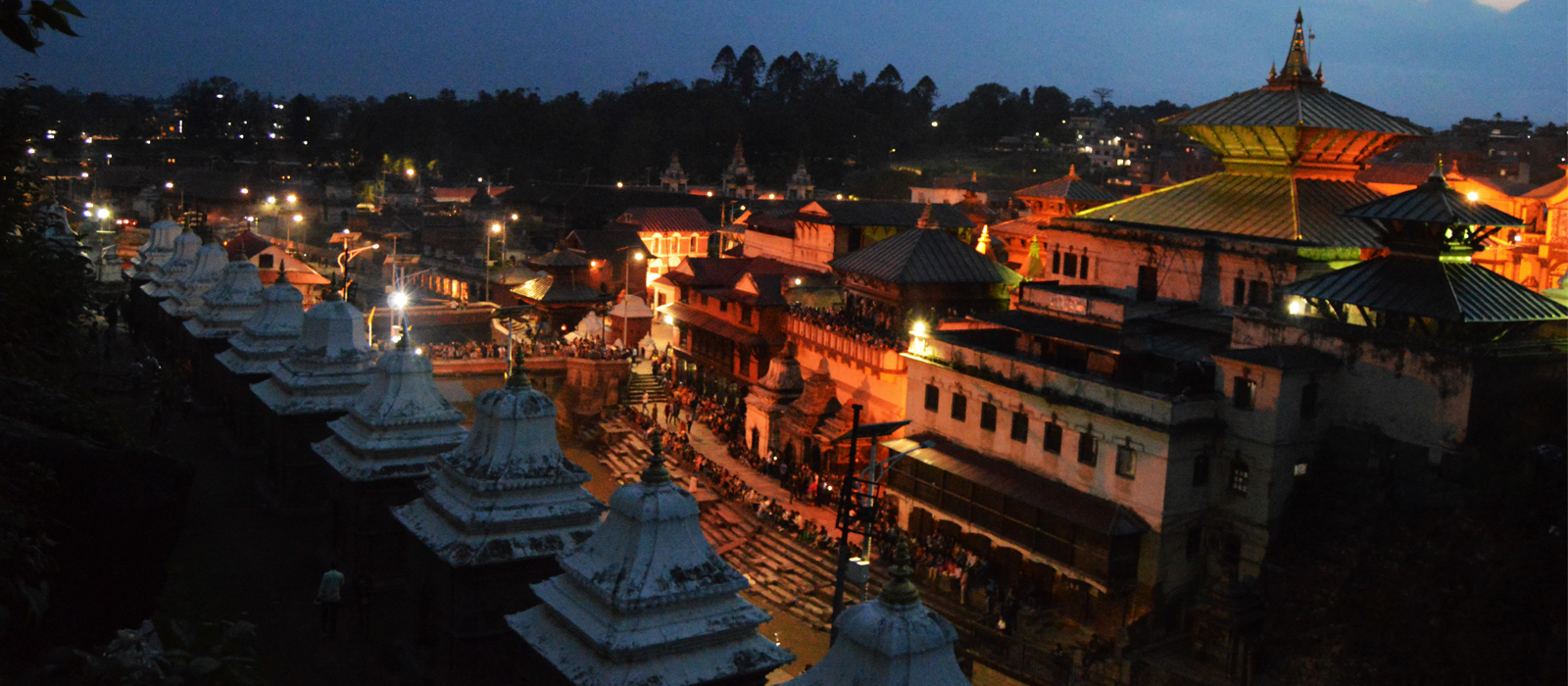 Pashupatinath is the most sacred Hindu shire located in the banks of holy river Bagmati that sees thousands of Hindu devotees and pilgrims each year, who visit the temple and pay their homage. Devoted to the mighty Hindu deity Lord Pashupatinath, the main temple flaunts wonderful wood carvings and fine arts. Pashupatinath was declared a UNESCO World Heritage in 1979 A.D. During auspicious festivity of Shiva Ratri, thousands of devotees travel to Kathmandu with only one wish in heart i.e. to have a look and feel Lord Shiva within the vicinity of most religious Hindu site. Therefore, if you ever landed in Kathmandu-the capital city of Nepal, then the temple of Pashupatinath is a must see place in day and evening time.
Manakamana Temple: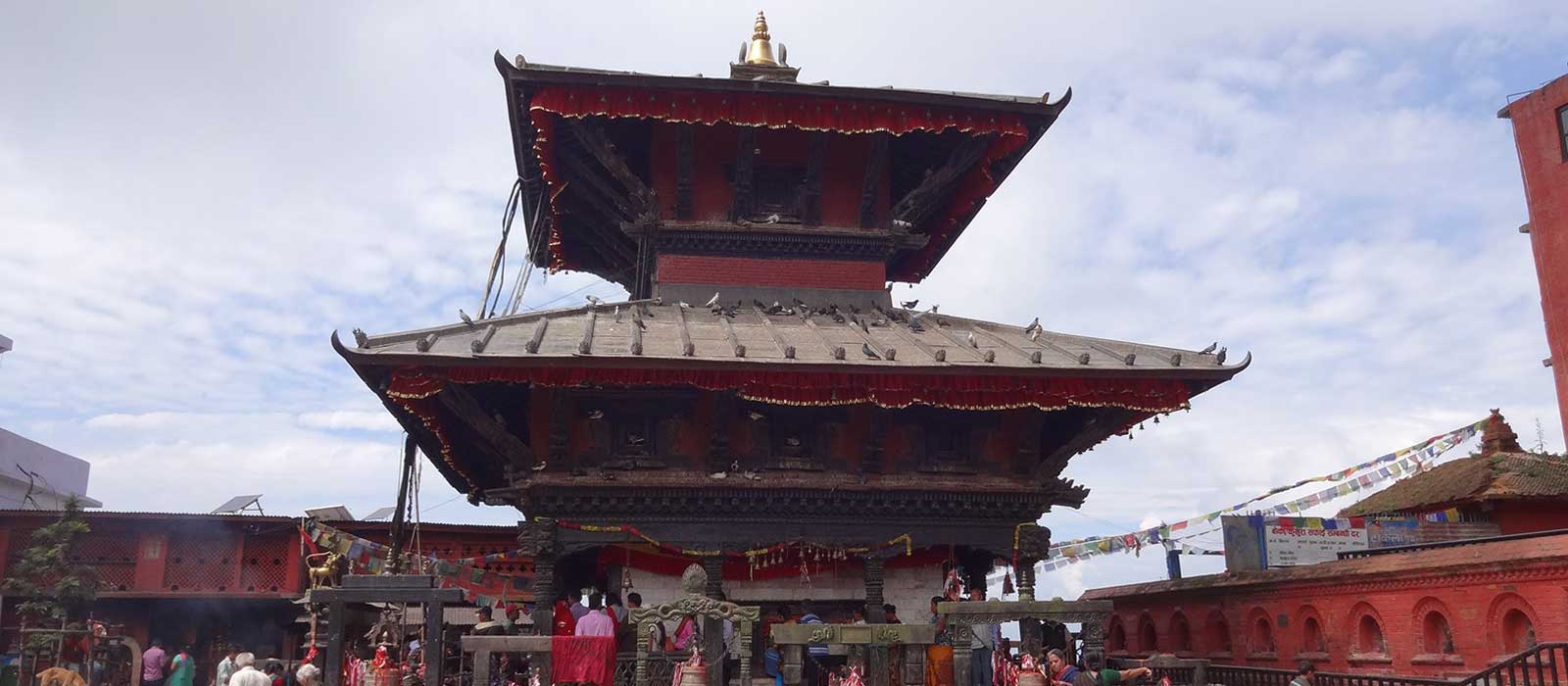 Positioned 105km to the west of the capital city, Manakamana Temple is one of the sacred shrines to Hindus. It is easily accessible via a short drive from Kathmandu. Geographically, Manakamana Temple is situated on the vertex of a hill towering at 1,300m asl in Gorkha District. Visitors do not require hiking all the way to top of the hill as the temple is usually visited via a cable car network, which utilizes about 15 mins to reach the destination. At the temple, you can gaze at the beautiful surrounding scenery while listening to the constant chants and prayers devoted to Goddess Manakamana. It is believed that the goddess fulfills a wish pleaded by a faithful and clean hearten individual. Without a doubt, Manakamana Temple is the place that you must visit if you seek a religious site in order to make a memorable pilgrimage escapade.