Top 5 Trekking Destinations of Nepal !!!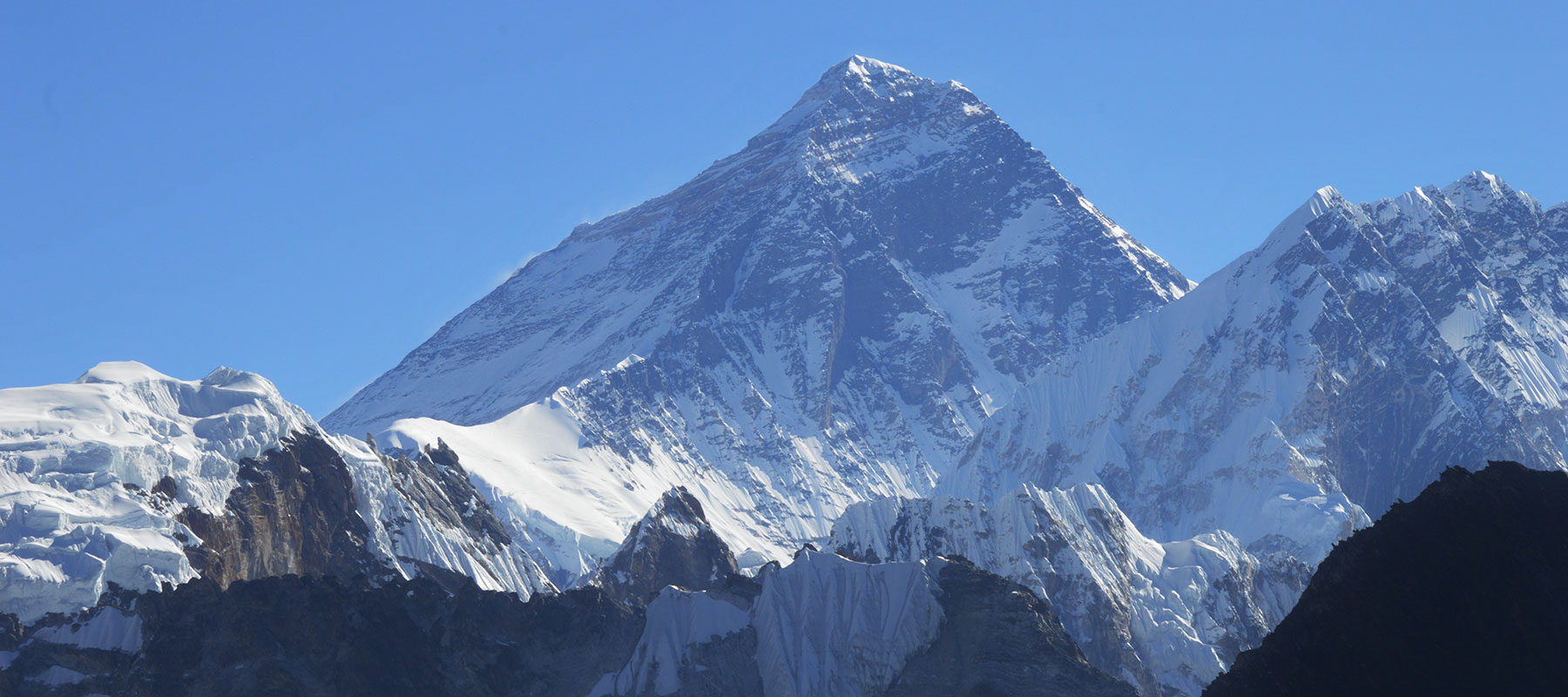 January 23, 2018
Known for the extravagant Himalayas, Nepal unlike any other country in the world possesses a tremendous amount of geographical and natural discrepancies. From the exhilarating summit of Mt. Everest, the world's highest mountain to the fertile green plains of Terai, each place varies significantly from one another. Nepal is visited by thousands of novice adventure enthusiasts and trekking lovers who are passionate about coming to Nepal for an unforgettable adventure inside the phenomenal Himalayan region of northern Nepal.
Differences in climatic conditions, local customs, daily lifestyle of indigenous ethnic communities and natural landscape make Nepal the most sought after trekking destination in the world. Similarly, people always think about Nepal as the great Himalayan nation where they can safely and ecstatically trek on bewildering trekking trails which offer glorious glimpses of towering snow-capped mountains. Hence, it's no surprise that Nepal is chock-full of brilliant trekking destinations from east to west. However, some treks vividly stand out from rest of the bunch as they have a higher presence of natural wonders and cultural aesthetics.
Below is the list of Nepal's Top 5 trekking destinations which you should try doing at least once to really capture the essence of trekking in Nepal. Have a look:
Everest Base Camp: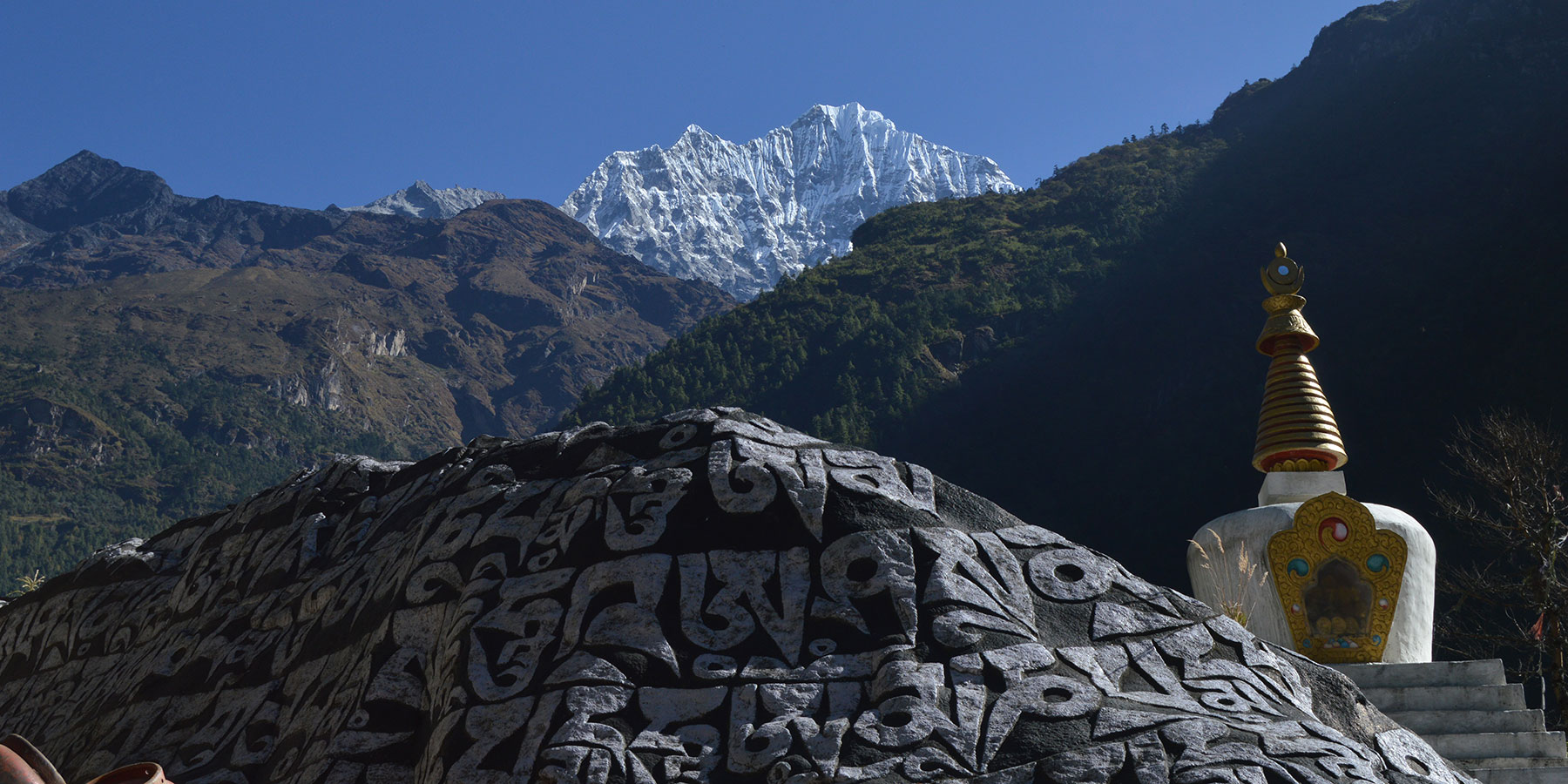 In comparison, the awe-inspiring base camp of Mt. Everest (8,848m) is the most popular and widely known trekking destination among those enlisted on this list. Located inside the naturally blessed Khumbu region of eastern Nepal, Everest Base Camp and Mt. Everest are the most recognized touristic sites of this region apart from Lukla town, Namche Bazaar, Tengboche and Gokyo Lakes. Therefore, when it comes to trekking in Nepal, there's only a few handful of notable destinations that can be compared to the spectacular tenacity of EBC. You can not only explore the icy, frozen, snow-covered areas near the vicinity of Mt. Everest but also hike up to Kalapatthar (5,555m) for a close-up, dramatic view of Mt. Everest and other surrounding mountains.
Annapurna Base Camp: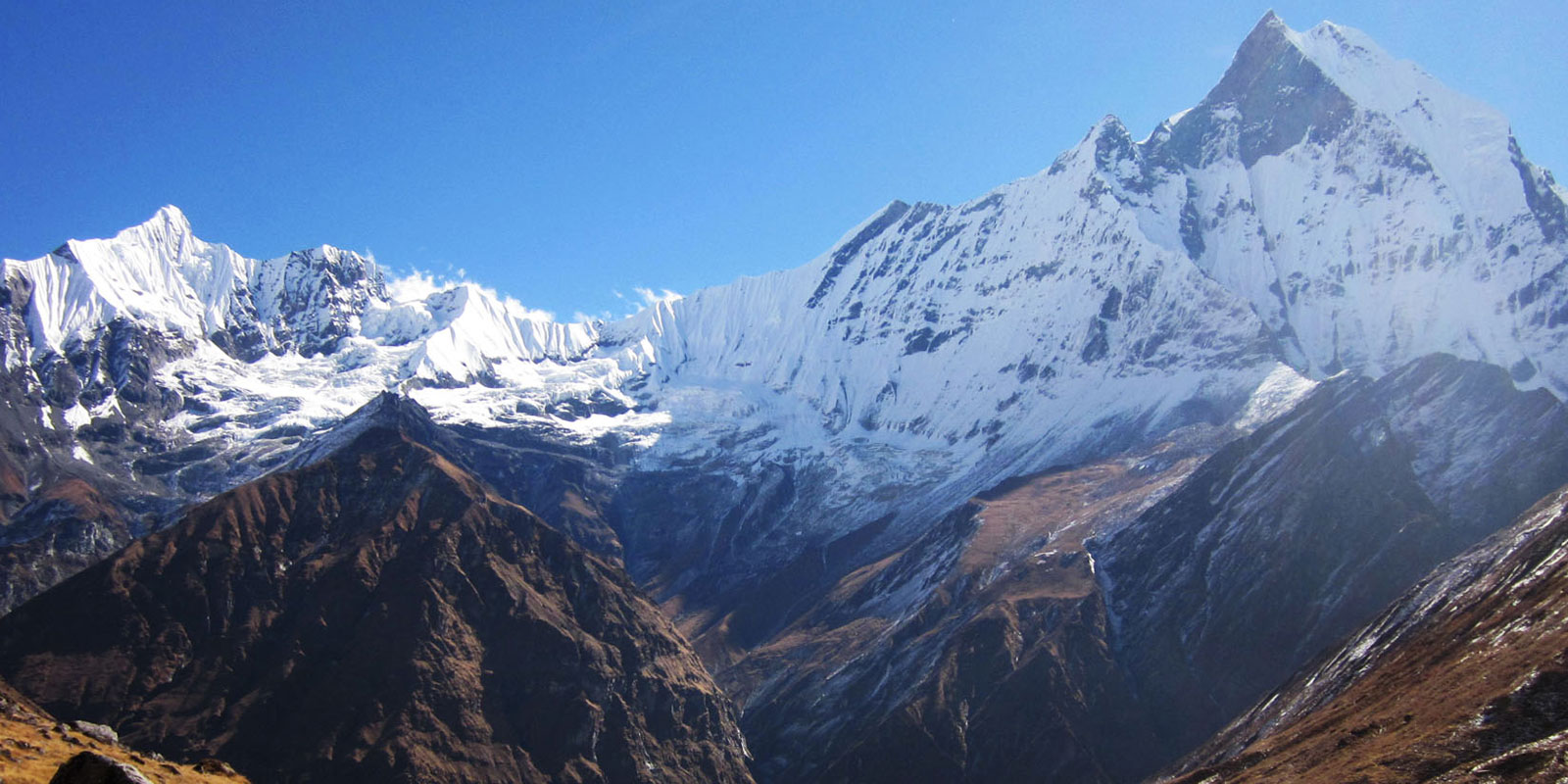 Next in the list is Annapurna Base Camp. While Mt. Everest is in itself a tempting factor to make you want to visit Nepal, the Annapurna Base Camp is not something you would want to miss out on either. Reaching the ABC takes you a couple of days during which you will get to traverse through some of the most delightful, heartening Nepalese villages that are well suited for foreign trekkers to spend their time as these villages are home to tourist-friendly people. Likewise, you will get to visit Pokhara city (the second largest city of Nepal after Kathmandu city) and Phewa Lake. Typically, the bewitching trekking route of ABC starts from Nayapool/Tikhedhunga and leads you onward to several enticing sites. What's more is that the entire ABC Trek doesn't require you to trek at perilously elevated places (like EBC) so the possibility of getting 'Altitude Sickness' decreases drastically on this trek.
Gokyo Lake:

As an individual traveler, your preferences and choices can vary widely. Hence, it won't be much surprised to see you have some dissimilar thoughts on choosing the right trek for you. We understand that not everyone prefers trekking on a crowded trek trail simply because of the popularity of the trek. Some may want to enjoy their trekking alone and experience something truly out of the ordinary without indulging in the rather obvious trekking choices. So, for them, we suggest a trek to the tranquil waters of Gokyo Lake (one of the many Himalayan lakes of Nepal). Well regarded for its remoteness, Gokyo Lakes is not frequently visited by large groups of trekkers (most of the time) as many simply want to visit EBC instead of heading to Gokyo. Nevertheless, if you truly want to catch some mind-blowing mountain scenery and escape the mundane vibes of polluted city areas by walking on beautiful natural trails then Gokyo Lake Trek will be the right trek for you undoubtedly.
Ghorepani Poonhill: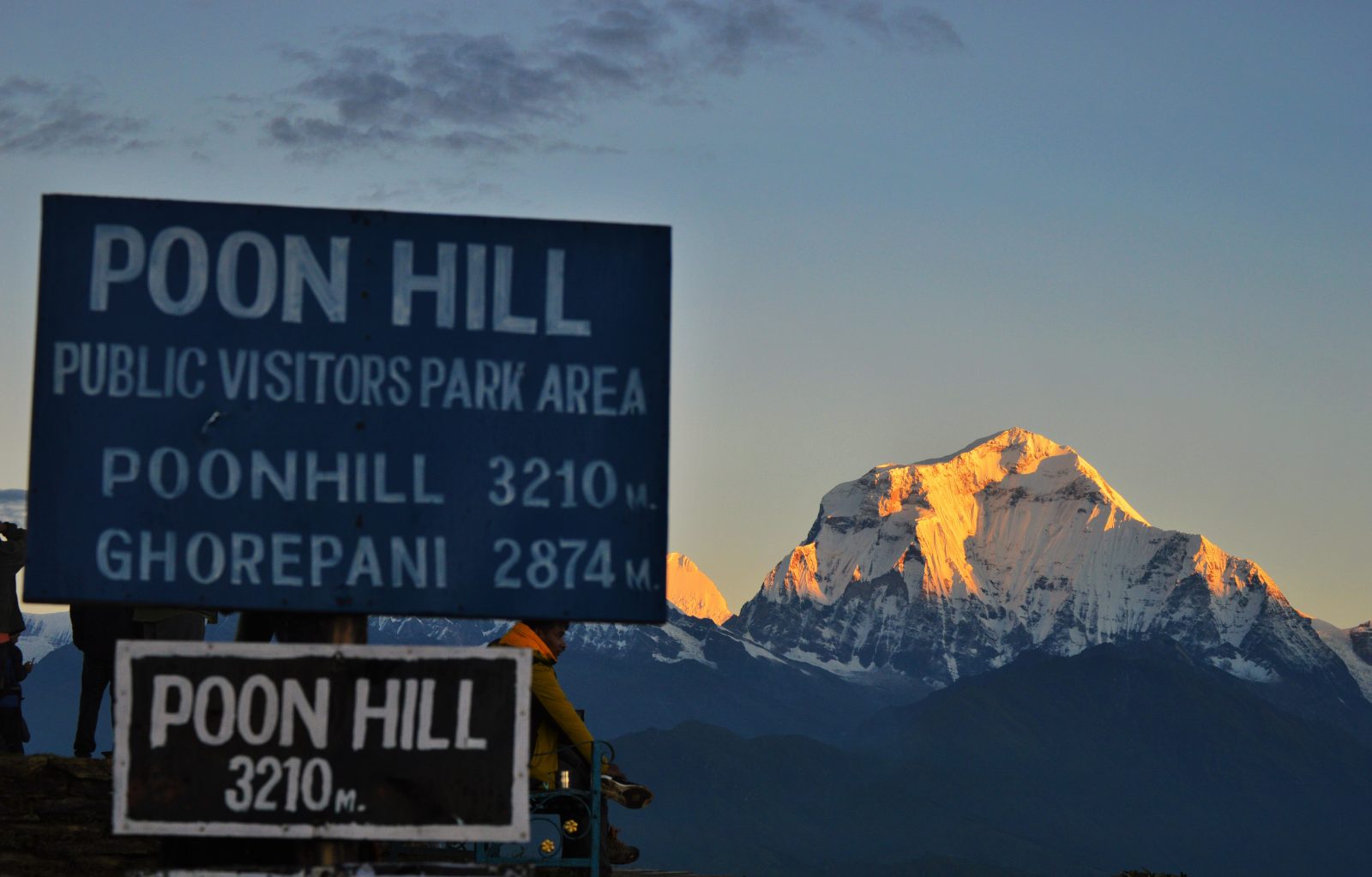 Ghorepani Poonhill is another popular trekking destination of Annapurna region, especially if you are thinking about doing a short trek in Nepal. Predominantly, the benefit of trekking to Ghorepani Poonhill is that it's not as physically demanding as other popular treks and it can be completed within a week or even 5 days at the least. Having said that, by choosing this trek, you won't miss out on the beautiful Gurung villages that adorn the entire trekking trails of Annapurna region with a rustic rural landscape. Terraced farmlands, torrential mountain rivers, lush green rhododendron forests, thriving wildlife and pristine natural environment are some of the major highlights of Ghorepani Poonhill Trek. Moreover, once you manage to climb to the top of Poonhill (3,210m), you are gifted with a dazzling view of Mt. Annapurna, Mt. Machhapuchhre (Fishtail), Mt. Dhaulagiri, Annapurna South, Hiunchuli, Nilgiri and several other stunning snow-capped mountains.
Langtang Valley:

Travelers and trekkers (both) sometimes want to do a simple forward trek that does not need any kind of earth-shattering preparation and fitness level. Some may search for silent trails inside the verdant forested region where the breeze of the flowing wind arouses the feeling of excitement and satisfaction. And that is where our Langtang Valley comes into play. With evergreen trekking trails and affectionate local ethnic communities ready to welcome any visitor wishing to explore the beauty of Langtang valley, a trek there will be a dream come true for any nature lover. Also, for your information, Langtang valley is the nearest trekking region from the capital city of Nepal as it is just 100 km away to the north. Therefore, it won't be difficult for you to take an 8-hour long bus ride to Syabrubesi from Kathmandu to start your trekking adventure inside Langtang valley.
Last but not the least, after reading the above-mentioned points and facts, the only thing left for you to do (now) is to decide which trek is the most well-suited for you and your partners/friends. And then if you like, you can contact us to help you organize and complete your trek in Nepal.